How Successful Are Amazon Affiliate Websites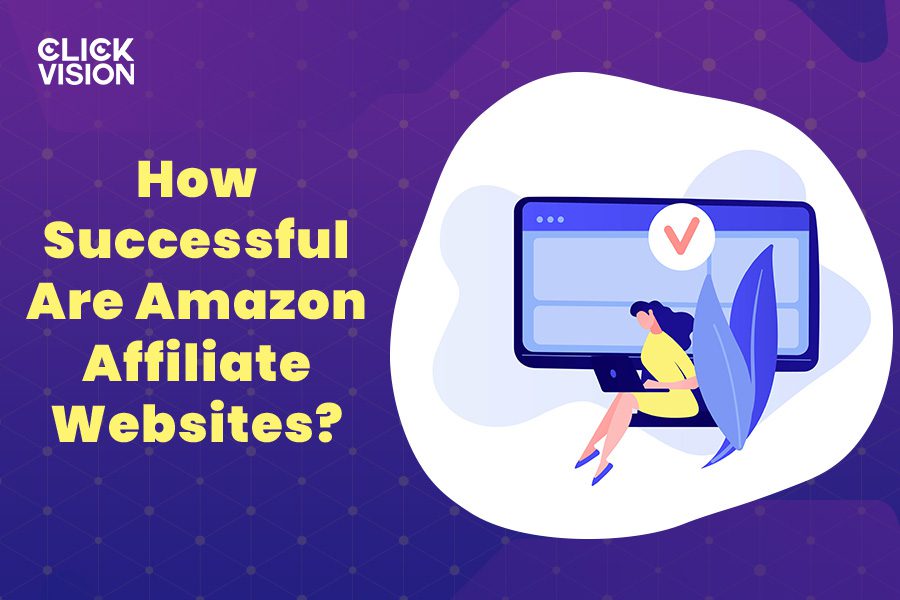 Affiliate marketing has been a popular way to monetize a website. People have partnered with different platforms for years, and one of the most popular is Amazon.
But how successful are Amazon affiliate websites, and are they worth the investment in today's rapidly changing online environment?
To answer these questions and more, we will dive deep into the working mechanisms of successful Amazon affiliate sites.
By the end of this article, you will learn what makes these sites tick and how to maximize the resulting profits.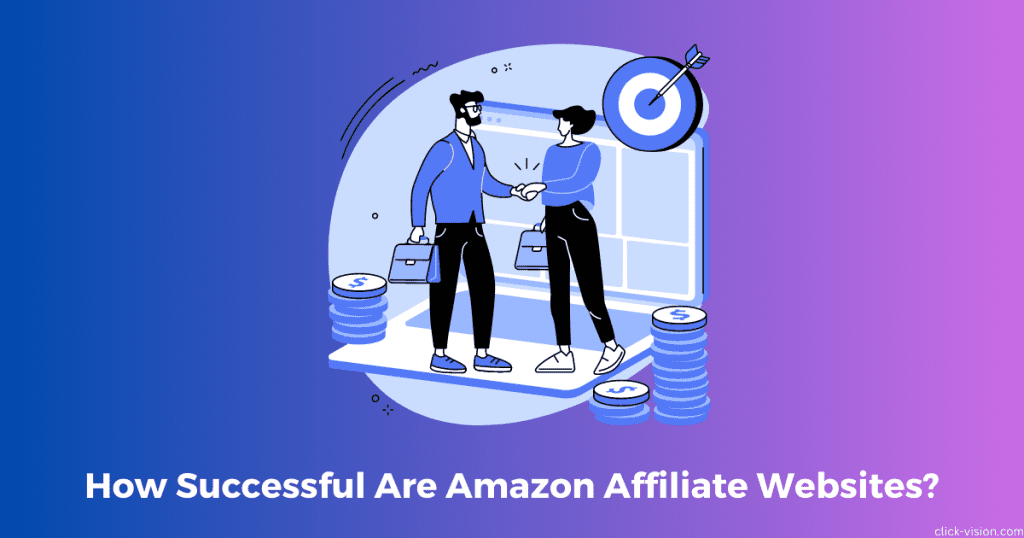 How Successful Are Amazon Affiliate Websites
Niche websites have partnered up with Amazon for years now. This can only mean that the Amazon affiliate program works. But how successful are Amazon affiliate websites depends on several factors:
The content strategy
The website optimization
The website traffic and authority
The relationship between the niche and the reviewed products
Meeting these basic requirements is essential to ensuring a niche website produces profits as an affiliate of Amazon.
In the following section, we will look at each individual factor that impacts the success of an Amazon affiliate site.
If you are curious about the success of Amazon affiliate websites but uncertain about how to get started, try our service to create and optimize your own profitable Amazon affiliate site with ease.
Factors that Impact the Success of Amazon Affiliate Websites
Content strategy
Every website, even Amazon affiliate websites, is based on quality content.
For a website to be an affiliate of Amazon, it must drive consistent organic traffic. The best way to do that is by providing unique content that serves the readers and potential buyers.
Creating unique content is based on meticulous keyword research.
Why? Keywords are still the path through which people find the content they need, depending on their search intent.
The ideal keywords to target via keyword research are the long-tail ones, with a KD (keyword difficulty) below 30 and a search volume between 30-1000 monthly searches. You can use Semrush, Ahrefs, Ubersuggest, or Keywords Everywhere.
Once you've found enough long-tail, low-competition keywords, the best thing to do next is to organize them into a topical map. It will act as a guide and provide structure for your content strategy, organizing keywords and topics into clusters.
SEO optimization
Quality content based on keyword research is the foundation of driving traffic, but you must also optimize that content for search engines.
This means three types of optimizations:
On-page SEO
Technical SEO
Off-page SEO
During on-page SEO optimization, you must worry about content structure, header, title optimization, keyword placement, internal linking, media placement, etc.
Optimizing your website for technical SEO means you must worry about crawlability and indexing, website speed, mobile optimization, duplicate content, and security.
On the other hand, off-page SEO includes external link building, social media promotion, competitor analysis, etc.
Combining and improving these SEO factors results in incredible organic traffic boosts, which means higher domain authority and increased affiliate sales on Amazon.
Relationship between the niche and the reviewed products
One factor people often overlook when reviewing products as Amazon affiliates is the relationship between their niche and the products they review.
For example, it would make no sense to have a website in the DIY woodworking niche and review products that are tech related, like computers, laptops, cell phones, etc.
These kinds of website examples, where there are all kinds of content types, often mean that they are link farms made solely for building black hat links.
Reviewing the right products is not enough; it is also best to add your personal experience and opinions of each of them.
That is because these websites' readers often know and understand the products they seek.
They can immediately spot a bland and non-informative review, decreasing affiliate sales.
Pros and Cons of Amazon Affiliate Websites
The Pros
Amazon will boost your site's trustworthiness
By joining the Amazon affiliates program, your site will gain a boost of trustworthiness and credibility.
Amazon is one of the best online retailers in the world. This means people will feel comfortable visiting and shopping through your site when they see you partnered up with them.
As an added benefit, the more products you review and links you add to Amazon, the better your website will perform in terms of SEO.
It will rank higher in the SERPs, making it easier for people to find and visit it.
You have countless products to choose from
Amazon sells more than 12 million products alone. Combined with Amazon Marketplace sellers, that gives an incredible number of more than 350 million online products. 
With this kind of online stockpile of goods, Amazon allows you to choose and review countless products on your affiliate website.
It does not matter what your niche is; you are bound to find thousands of compatible products.
It's a great way to earn passive revenue
Once you create the content around product reviews, product listings, etc., all you have to do is sit back, relax, and wait for it to make income.
That is one of the biggest advantages of having an Amazon affiliate website. You can make passive income, even when you're sleeping.
The Cons
Low commission rates
How successful are Amazon affiliate websites depends on the commission rates they receive.
An important disadvantage of owning an affiliate Amazon website is the low commission rates.
This makes earning only through Amazon affiliate marketing tough, as you need hundreds or thousands of product reviews on your site to be successful.
Initial earnings might be so low as not to cover any expenses related to web hosting or content creation.
Here is a list of commission percentages for reference: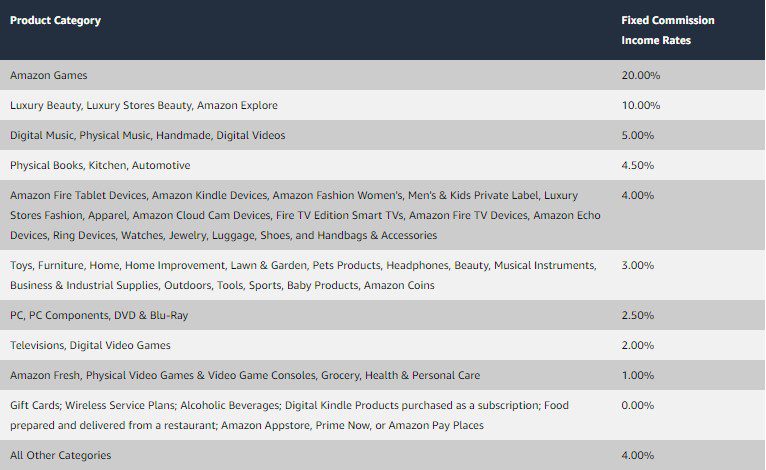 PayPal is not available on Amazon
PayPal is one of the best-known payment services in the world.
Unfortunately, due to the competitive nature between Amazon and eBay, PayPal is not an available choice to receive payments on Amazon. This is because eBay is the parent company of PayPal.
However, you can still use your PayPal Debit Card or Business Debit Mastercard to pay on this platform.
As a substitute for PayPal, Amazon offers its own payment system called Amazon Pay, allowing you to spend and receive funds through your Amazon account.
Amazon doesn't allow link cloaking
Affiliate websites use link cloaking to replace nonsensical URL names with appealing and trustworthy ones.
However, Amazon doesn't allow this because of the FTC (Federal Trade Commission) rule. This rule states that you must disclose all affiliate links on your website.
As a result, cloaking Amazon affiliate links can lead to you and your website being banned from Amazon affiliates.
Tips on Increasing Amazon Affiliate Site Sales
Publish new content consistently
Publishing new content is key to increasing sales as an Amazon affiliate.
The logic is simple, the more content you have (product reviews, product listings, etc.), the more products people will buy through your site, leading to increased commission revenue.
New content pieces, however, must be high-quality.
This means including all the relevant product information to ensure the readers are well-informed before purchasing.
To increase revenue from commissions even further, you should mention and advertise your site on social media platforms.
This will expose your site to new audiences and people ready to buy the products you're reviewing.
Review a variety of different products
Try reviewing and promoting a wider variety of product categories on your site.
Just make sure they are related to your niche.
With this, you will expand your consumer base and increase potential commission revenue even further.
Create a clear CTA
CTAs (call-to-action buttons) can make a huge impact on sales.
They lead readers directly to the Amazon product page.
Make sure you have CTAs that are strategically placed, subtly draw attention, and convert a simple reader into a buyer.
Here's an example of a simple, yet perfectly placed CTA: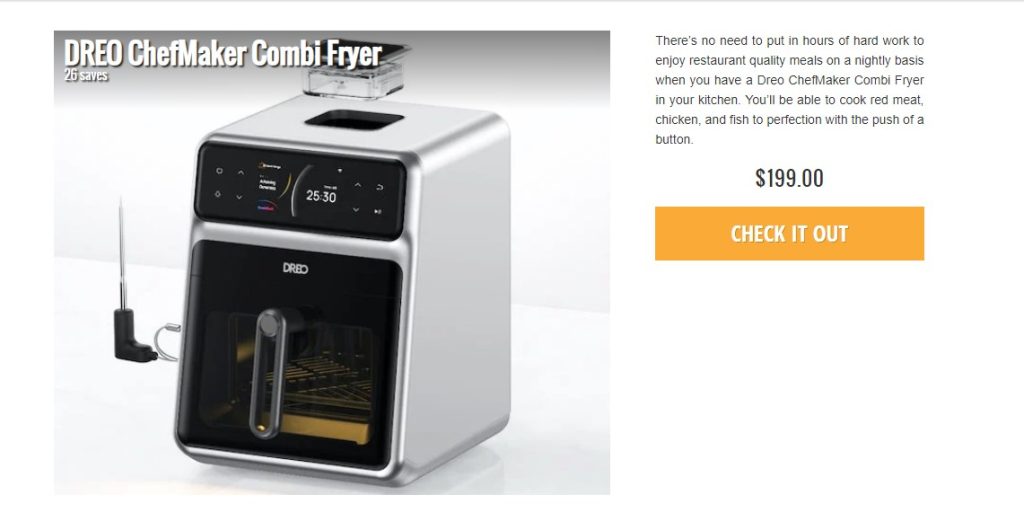 Conclusion
By now, you should have a basic understanding of how successful are Amazon affiliate websites.
The idea of earning passive revenue through affiliate sales may sound enticing, but this process is not an easy feat, and it may take more work than expected.
It requires a lot of planning and patience to reach a level where you can only make sustainable income through affiliate sales.
Nevertheless, it's better to try and fail than never to try it at all. Then, maybe, you will reach a level of success like you never imagined with affiliate sales.