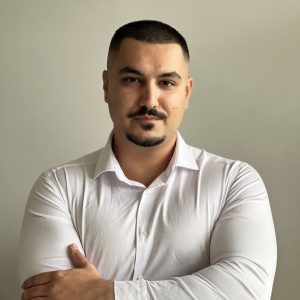 Dimitar Talevski (Founder & CEO)
Dimitar is a seasoned SEO Specialist and the visionary behind CLICKVISION. With over 10 years in digital marketing, he excels in crafting SEO strategies that boost rankings which in return increase leads, conversions, sales, profits and ROI.
Under his leadership, CLICKVISION merges cutting-edge SEO methods with robust digital marketing techniques, ensuring businesses achieve significant revenue growth.