Topical Map Service
for Better Keyword Mapping
& Greater SEO Results
Your SEO efforts are useless if your topical coverage and topical relevance are off.
SEO topical authority was once the secret shortcut but now it's a requirement for every semantic SEO campaign.
Conquer the SERPs just by utilizing our topical authority map service in your content plan strategy!
What Is Topical Authority?
Topical authority is a semantic SEO concept for ranking higher on the SERPs by covering semantically connected topics and relevant search queries with accurate, unique and expert information on your website.
To achieve this, you need a topical map for your content creation before you begin with your website. Every topic you cover has to be semantically written and interlinked.
A topical map is a map of clustered topics related to the main topic. Every cluster should have supporting subtopics that are semantically written and interlinked. This helps Google notice that you are the authority in your niche, that's why it's called a topical authority.
Planning the content by using a topical map is a must for every website struggling to get organic traffic.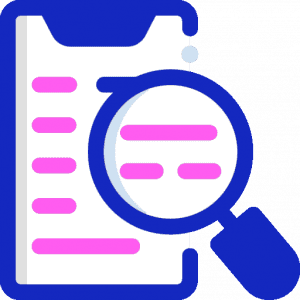 You can rest assured that your website is fully covering the niche but we also leave space for further extensions if the niche is not evergreen and evolves.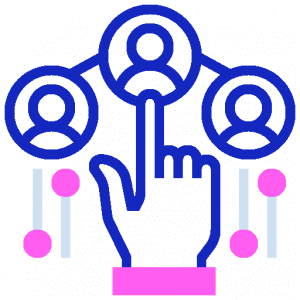 Our topical map service is making it easier for Google to understand what's your website about because of the logical hierarchy and semantical categorization.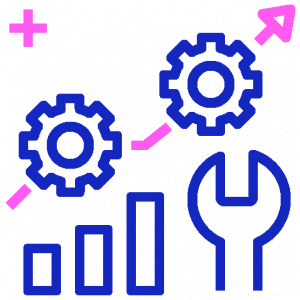 You also get a recommendation for word count and outline for each article in the topical map. All you have to do is simply get the content written by your content writing agency.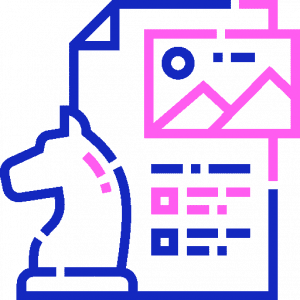 We don't rely on AI tools. We manually find and brainstorm the clusters after researching the niche. Our topical maps are filling the gaps in your niche and your website will be the first to cover some of the topics.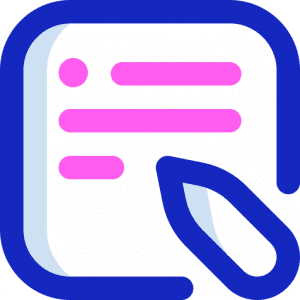 Semantic Interlinking Strategy
Internal links are the new backlinks! The topical maps we create have an interlinking strategy included. The interlinking can't be done randomly if we aim to establish topical authority.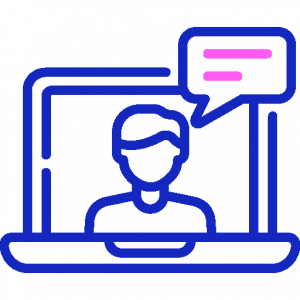 The topical mapping we do is a ready-to-use content plan. Your content manager can start planning the next move immediately. We also have a guide if you are a newbie.
Category – For every topic cluster, there will be an assigned category.
Word Count – Recommended word count
Content Type – How To, Product Roundup, Single Review, Listicle or Begginer's Guide
Topic/Target Keyword – A main topic for the article targeting a specific keyword
Content Outline – Complete outline for the writers to follow, including must-not-miss sections and gaps left out by your competitors
Secondary Keywords – Keywords to be included for increased topical relevance
LSI Keywords – LSI keywords are included for semantical improvement
Search Volume – Total search volume of all the keywords (Target+Secondary)
Search Intent – Informational, navigational, commercial or transactional
Keyword Difficulty – KD is measured by manually analyzing the SERPs
SEO Title – SEO-optimized title for high CTR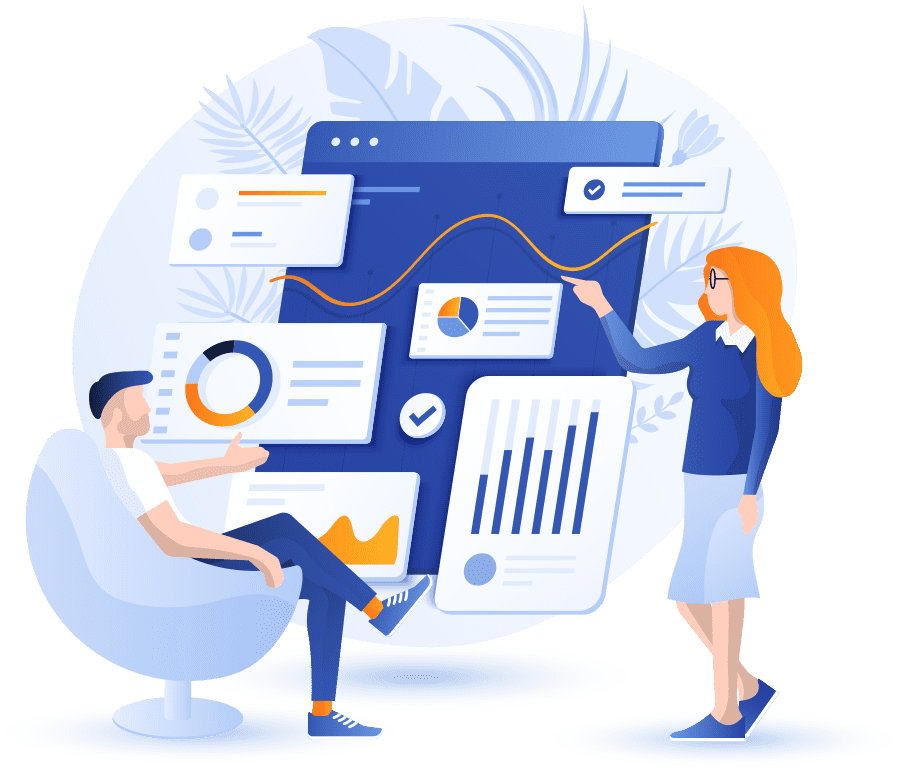 Do You Want Results Like These? 📋​
100% Satisfaction
Guarantee
Buy in a Bundle & Save 30%!
Buy a topical map and EEAT-based content and save 30% ($5900).
In this bundle, you get:
Topical Map [worth $1,699]
300,000 words of Content [worth $18,000]
1200 +
topical maps created
Topical Authority Map Service For Already
Established Website
If you already have your website running without a topical map created in the first place, we can fix that for you! We will create a topical map from scratch including your already published posts accordingly.
The price depends on the actual number of posts and the size of the topical map you want.
Send us your website to review it and we will get back to you as soon as possible.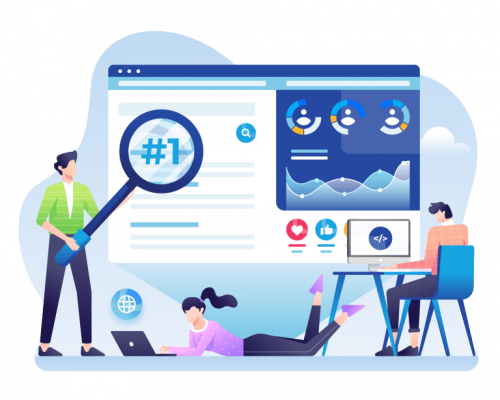 Who Needs Topical Mapping?
SEO agencies carry the burden of handling multiple tasks at the same time. 
They do keyword research, content creation, SEO optimization, link building, and other marketing services.
This is often an overwhelming process, so delegating some of those tasks to another team of specialists would be relieving.
Doing this will be beneficial to you as an SEO agency in several ways:
– There will be less need to acquire quality backlinks due to the topic authority resulting from the topical authority map
– The content creation process will be more efficient
– You will avoid the creation of duplicate content and keyword cannibalization
The greatest benefit of our topical map service is how much time and money you will save.
You will direct your team to work on other important tasks like SEO optimization or link building while we find the best topics your clients can rank for.
As a niche website owner, having a topical map is paramount.
It will provide you with months or even years of content creation topics, so you will have little to no need to do your own research.
Most importantly, you will not just create content on random, unrelated topics but rather provide detailed topical coverage in your niche.
So if you're stuck at finding relevant topics for your existing site, or you wish to expand your portfolio with a new niche website, having a topical authority map is one of the best investments you can make.
Affiliate marketing is a digital marketing model representing and promoting third-party products or services.
Affiliate marketers are the people responsible for representing and promoting those products or services.
But how do you, as an affiliate marketer, know which products or services are the most relevant to promote in a specific niche?
This is where a topical map service can provide you with the best and most popular products and services to promote for third-party companies.
The benefits are that you will target consumer-specific products only relevant to the niche you aim for. These will also be the products that earn the highest commissions.
Unlike niche website owners, bloggers often work on a website by themselves. 
This means that a single person conducts keyword research, content creation, SEO optimization, link building, etc.
If you're a blogger and you find yourself overwhelmed with managing a website, then maybe you need a different approach.
The first thing you can do is invest in topical mapping. This is especially important if you're just planning to start out and create a fresh new website.
With our topical map for SEO, you will have a complete list of topics to target and write content about without worrying about the relevance of the keywords you're targeting.
Topical mapping will help you scale your blog faster and better, so you can even start outsourcing content creation to teams of writers.
E-commerce has changed the way people and companies do business online. It represents the purchase and sale of goods and services over the Internet.
To conduct business, e-commerce companies need a website to showcase their products and services.
Well-established e-commerce sites may not have problems attracting customers and traffic, but small ones most certainly do.
So if you're a small e-commerce store that wants to expand quickly, you must invest in SEO and topic authority practices first.
A topical map will help you by providing e-commerce topics related to your niche. 
This way, you will expand your e-commerce store with a blog content section and gain more organic traffic. 
The more traffic you gain, the better the chances people will purchase your products or services.
Small businesses, especially local ones, often struggle with marketing and promotion. Many aren't even aware of the power of the Internet and digital marketing.
If you're a small or local business owner and want to promote your brand online, there is no better time to invest in building topical relevance with your brand.
Our topical map for SEO will provide you with content topics directly related to your type of business. 
Most importantly, with our topical map for SEO, you will target local search-oriented keywords. 
With this, your business will appear at the top of the local search results, making your company the primary choice in your country or state.
Modern SaaS companies can also benefit from a well-developed topical authority strategy.
Their way of doing business makes them unique, as they offer server-based application services to people and businesses.
As a Saas business, you will need to establish authority and credibility online first if you want to increase the exposure of your digital product and promote your brand.
Our topical map service can help you with this by providing expert content topics related to your product or service.
That way, potential customers will become aware of your expertise, leading them to trust and confidently use your product.
Topical Mapping Benefits 🔥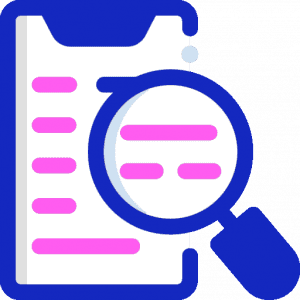 Crafting unique, in-depth content is the best way to establish topical authority. This can only be achieved with a great content plan.
A well-crafted topical map provides content planning that helps you cover various related topics and concepts.
Each concept in a topical map is organized into main and supporting content topics. These are also called pillar, sub-pillar, and supporting pages.
The broadest, most important content pages are the pillar pages. 
They are "fueled" with link juice by sub-pillar and supporting pages filled with detailed information explaining certain aspects of the main pillar page.
A well-organized content plan will allow you to create content that aligns with your audience's search intent. You will also have months/years worth of content to write about.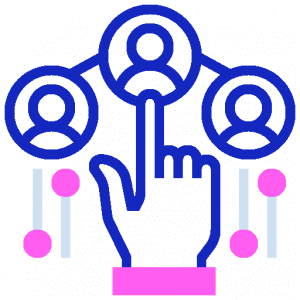 Helps you with internal linking
With a topical map, you will have a clear picture and understanding of how the content topics interlink with each other.
You will instantly see the logical connections between content pieces based on their topic relation.
Think of internal linking as the virtual map search engines use to crawl a website. 
Properly placed internal links based on relevant keyword-rich anchors helps search engines understand and crawl a website better.
Improved internal linking also results in better site navigation and architecture for users. 
They can navigate your site better and find related topics through their main pain point query.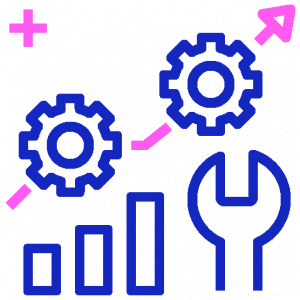 Targets semantically relevant keywords
A topical map is structured on keyword-based topics.
A well-structured map targets the most semantically relevant keywords based on the niche it's created for.
But the most important thing here is that topical maps identify, target, and structure content topics around relevant semantic SEO keywords. 
It clusters the related and LSI keywords around the main keyword/topic. 
This allows for the best keyword cohesion and easier navigation for users and search engines.
With such an approach, the chances of increased visibility of your content in the SERPs will skyrocket.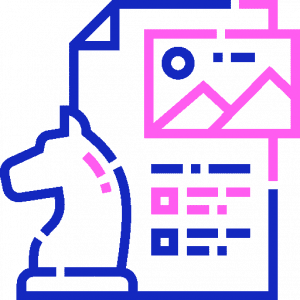 Eliminates keyword cannibalization
Keyword cannibalization happens when you target the exact keyword phrase several times in different content pieces on your site.
This hurts your site's SEO performance, as you're telling search engines that you are competing against yourself for the same keyword.
Backlinks and CTR are also divided between these pages, which means poorer performance and lower rankings in the SERPs.
With a topical map, all the keywords you target will be unique. Hence there will be no keyword repetitions or cannibalization in the process.
You will have a complete list of keywords and keyword clusters, so you can eliminate or merge duplicate keywords before publishing content.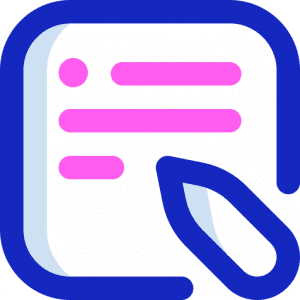 Allows you to create a user-friendly website
Site architecture is important for both users and search engines.
The internal linking part of a site architecture mainly benefits search engines. It helps them crawl and index each page on your site. The better the internal linking structure, the better the search engines will understand what your site is about.
On the other hand, the visual part is meant to help users navigate your site as quickly as possible.
A topical map helps you create a logical and easy-to-navigate visual architecture in several ways:
・ By structuring the content based on pillar, sub-pillar, and supporting pages
・ By differentiating diverse content categories
・ By helping you place navigational elements within the content, like breadcrumbs, a related topics sidebar, URL structure, or schema markup
The more user-friendly the website, the better the user experience and engagement. 
This will signal search engines that your site is trustworthy and provides topical relevance.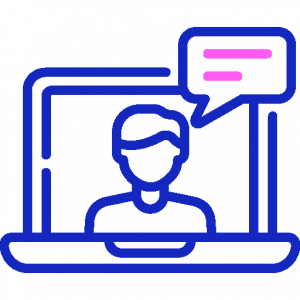 One of the most significant benefits of a topical map is that it saves you a lot of time in the long run.
It helps you avoid the wrong SEO and content strategies and focus on what's really important – establishing the right topical authority strategy.
Through a topical authority map, you will target the right:
・ Keywords
・ Readers' personas
・ Search intent
・ Marketing trends
You will know, in advance, what your readers are looking for and tailor your content based on their needs.
This will also save you precious resources, especially if you're just starting out as an individual or a small startup company wanting to establish an online presence.
Frequently Asked Questions