What is SEO Content Writing?
SEO, or Search Engine Optimization, is a very popular industry that many writers can use to their advantage. But what is SEO content writing, and is the hype worth it?
Marketers make great use of SEO practices to improve their websites and optimize them for search engines like Google. Website owners can contribute high ranking and visibility to their page by including keywords and engaging content.
Experienced content writers swear by the implementation of SEO because of the great results it has produced.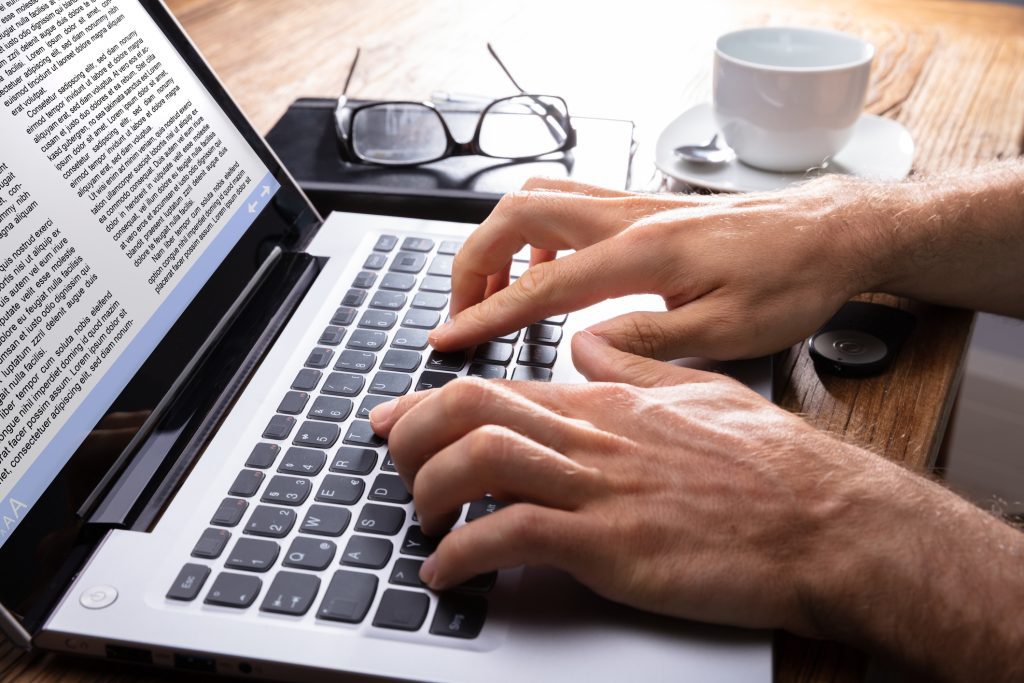 What is SEO Content Writing
SEO content writing includes keywords within content that appear on the web. Marketers and SEO content writers use SEO practices to increase their website's visibility and rankings.
The most efficient practice of SEO content writing is producing high-quality written content with the target audience's search intent in mind.
Although some creative writing is involved in this practice, SEO content writing focuses more on technicality and optimization.
If you aren't sure about your SEO writing skills and how to optimize your article, you can try our SEO content writing services.
SEO Content Writing Best Practices
Since many of you wonder what SEO content writing is, we must review its best practices. This is how we gain visibility in the eyes of search engines.
Always write by remembering the following practices to ensure the content is understandable, easy to skim through, and achieves high Google rankings.
The use of catchy titles
Our first and most important goal is to catch the readers' attention. That's why we use engaging titles that will also appear in Google SERPs. We found that using catchy headlines and titles makes the content more click-worthy when it pops up on browser tabs.
Creating a well-structured outline
Before writing articles, create specific outlines with headings and subheadings covering the topic thoroughly. A good article structure allows us to organize the information we are trying to present in separate sections to create simpler user navigation.
Good keyword placement
Keywords are usually three to six words long, and we create them by predicting what people may search for on the Internet. It's more likely that they will type "What's the best liquid eyeliner" than "liquid eyeliners."
In addition, it's very important to place the keywords evenly throughout the article and ensure they fit the context completely.
Writing brief paragraphs
To secure easy readability, always write short paragraphs. Two to three sentences per paragraph are enough since you can convey an idea easily in a couple of lines.
We noticed that using brief language in short paragraphs made it easier for readers to understand the topic. Some even like to skim through the article, so bold some phrases or words to make the text more appealing.
Including relevant links
When writing, an important thing to include is links from other high-quality websites. You want your website to be regarded as highly relevant, but if you continuously use spammy links, your website also looks like spam.
This practice supports the accuracy and quality of the article instead of simply writing out claims without getting the readers the chance to do their research on it.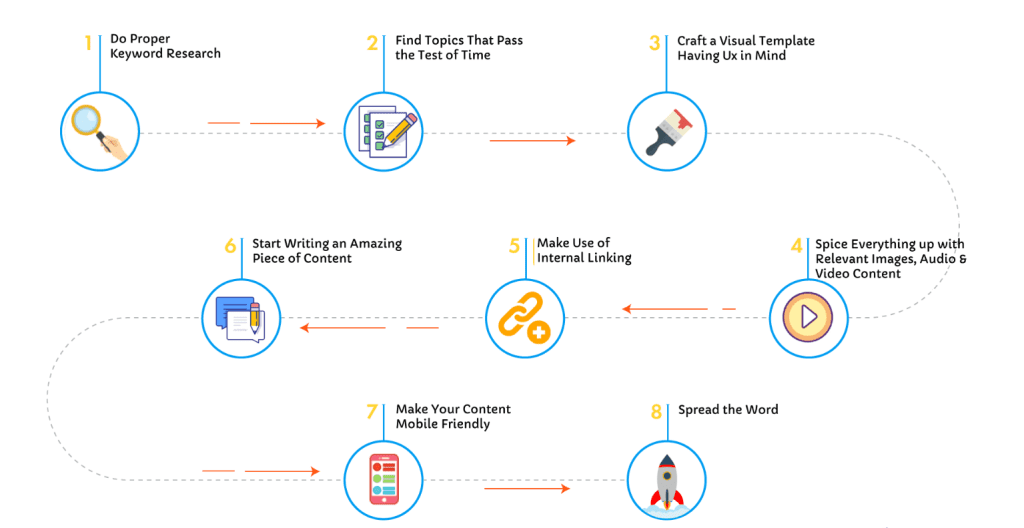 Source: cdn.cognitiveseo.com
Required Skills for SEO Content Writing
You need to obtain certain skills to become a successful SEO content writer. The practices mentioned above can be learned through hands-on experience, learning from mistakes, and daily improvement.
Writing experience
Suppose you possess a rich vocabulary, strong grammar skills, the ability to do Internet research, and you pay attention to the details. In that case, you check all the requirements for an SEO content writer. It's very important to communicate your ideas through writing in a concise way.
Keyword research
One of the most important practices that SEO content writers swear by is keyword research by browsing the Internet. Keyword research in SEO requires finding terms that people search for in engines. After analyzing these terms, you can use the found data to determine what the audience loves to read on the web.
Knowledge of SEO optimization
Metadata is a term that you have to understand to become a successful SEO content writer. This part of the content writing process is more technical than creative. It involves optimizing meta descriptions, title tags, and alt text to present your most important pieces of content to search engines.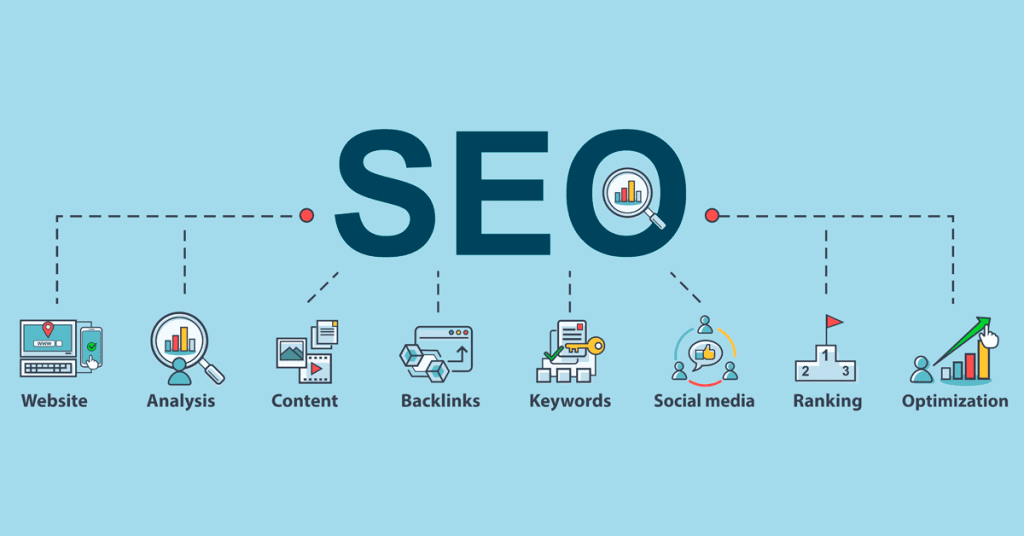 Source: digitalspotacademy.com
What is SEO Content Writing: The Top 5 SEO Content Writing Tips
Due to our years-long experience writing and producing content, there is always room for improvement. Regardless of how much knowledge you think you might possess regarding this practice, the following tips will help in understanding more about SEO content writing.
Focus on search intent
When we do keyword research, we always focus on search intent. People do online searches to discover something specific they are looking for. Intent optimization is also very important for SEO because Google will show your article during an online search.
Use a friendly tone
If you take on SEO content writing, remember you are writing to actual people, not for robots. Always ensure you convey an approachable and friendly tone of voice in your content to encourage the audience to keep reading until the end of the article.
And when it comes to keywords, always try using them naturally so they fit in the context perfectly.
Engage the target audience
Determine your target audience before working on your written piece to engage them properly.
For instance, if you write an article about baby bottles, your target audience will likely be parents. Writing about cookware means you have to target stay-at-home individuals or aspiring chefs.
Include real-life examples
When reading articles, people find comfort in relating to the real-life experiences of the writer. This gives them hope that they are not alone in their search for answers to unfamiliar things. The most important tip to remember is that relatable content is memorable!
Write relevant and accurate information
Going through multiple articles and sources is key when doing research. This practice gives us an insight into what other websites already cover and if their information is accurately presented. For instance, our articles only include relevant information in our content pieces to answer our readers' questions.
What to Avoid During SEO Content Writing
Lacking enough knowledge and experience in SEO content writing may result in submitting inaccurate and irrelevant texts. To avoid some common mistakes many content writers make, remember these points:
Don't write fluff content
We consider fluff content as one of the biggest mistakes in SEO. Fluff's writing includes irrelevant information in an article that has nothing to do with the topic. Including off-topic information can make readers bored mid-through reading the article and clicking away.
Also, unnecessary information in SEO content writing makes the article harder to understand and relate to everyday situations.
Avoid writing long paragraphs
Readers can determine if an article is readable simply by looking at it. No one wants to read long paragraphs because such articles overwhelm the reader immediately. Articles containing long paragraphs are hard to read and difficult to follow.
Instead, try to convey your meaning in shorter, descriptive, and human-friendly paragraphs.
Don't include claims without sources
If you want to present an idea to your readers that you are very passionate about but relevant sources do not support it, don't include it. Making claims about a topic that is not well-researched may cause readers to think you are spreading fake news and have no idea what exactly you are writing about.
Frequently Asked Questions
Is SEO content writing and SEO copywriting the same?
SEO content writers' goals differ from the goals SEO copywriters are trying to reach. While SEO content is produced to engage users and increase online rankings, the main purpose of copywriting is to sell something to the readers.
Do you need a degree to become an SEO content writer?
You don't necessarily need a specific degree to become a content writer in SEO. However, some employers may require their staff to have previous experience in this field, a bachelor's or a master's degree in English Language and Literature, Journalism, or Marketing.
Is it difficult to learn SEO content writing practices?
Initially, you might be confused about the basic practices involved in SEO content writing. However, once you get the hang of it, you will realize that you only need a little creativity, slight experience, and an ick to write compelling content.
Conclusion
The idea of SEO may seem intimidating at first. However, you can incorporate SEO in content writing by simply following a couple of steps. Remember that proper usage of keywords and learning optimization for search engines can jump-start your SEO career.
We hope this article answers what is SEO content writing. We provided a simple explanation based on our experience producing content. Marketers have started using SEO-friendly content in their digital strategies to ensure their websites are relevant for search engines and frequently updated. Search engine-optimized content has also helped many businesses boost their marketing strategies on Google.
Remember to use SEO practices in your written content to achieve high online rankings and for our page to be visible to as many people as possible.