What Is Rank and Rent for Niche Sites?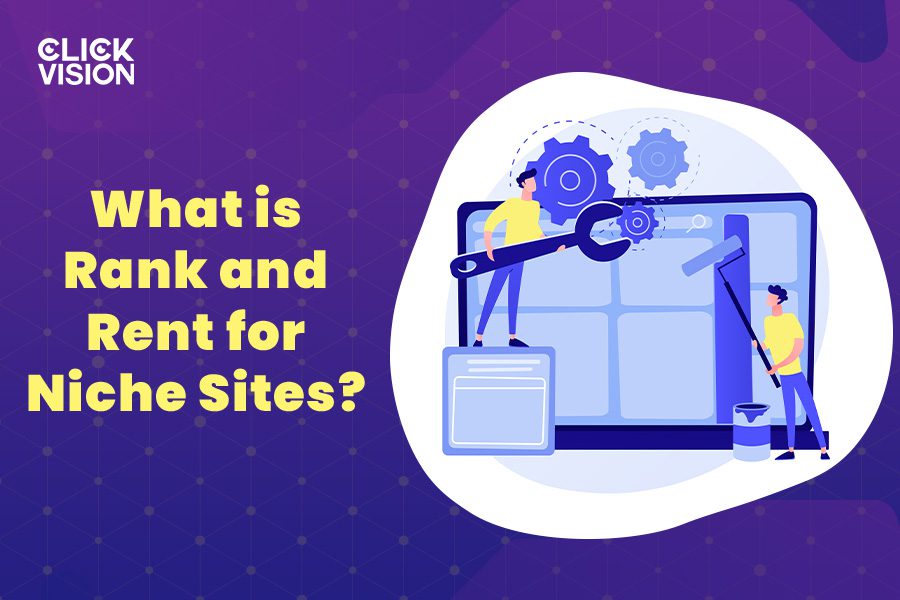 Niche sites still hold their power in the world of digital marketing. Owning a niche site can generate revenue in multiple ways, even from rent. This is where the term "rank and rent" comes into play. But what is rank and rent for niche sites?
This article will give you an understanding of rank and rent niche sites, their benefits and drawbacks, and how they can help you generate income.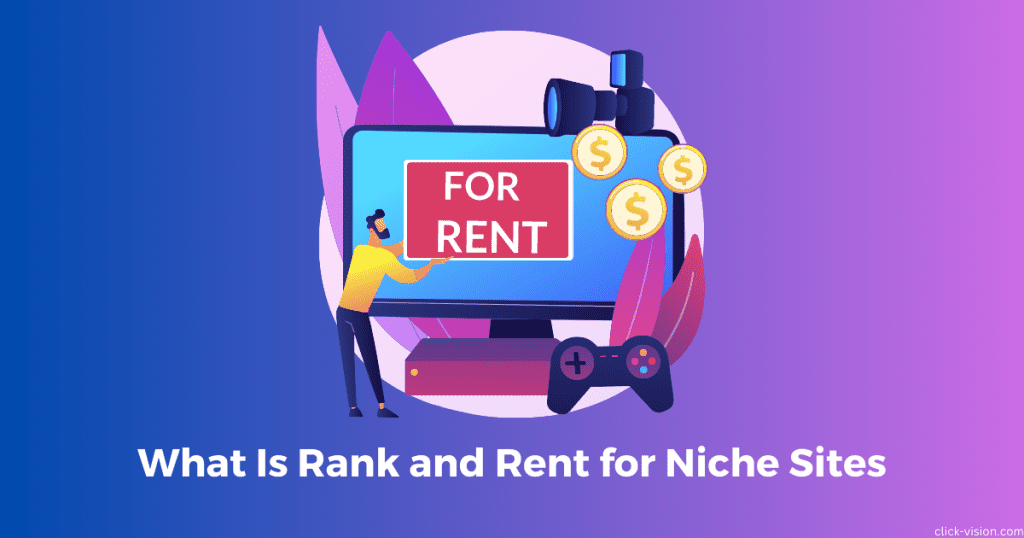 What Is Rank and Rent for Niche Sites
The term "rank and rent" refers to a kind of SEO practice where someone creates a niche website for a type of small business and then rents that website to local service providers for leads.
It essentially is the renting of leads through SEO.
An important thing to remember is that rank and rent websites are designed and filled with content around a particular niche, not a specific business.
The content on these websites provides a general description of the services of multiple businesses within a common niche.
For example, a rank and rent website may have content around pool cleaning services. This can point to multiple companies instead of one particular business. That is why the term rank and rent for niche sites is used.
Like any other website, rank and rent niche sites are optimized using well-known SEO practices like quality content, on-page and technical SEO, link building, etc.
Are curious about Rank and Rent for niche sites but unsure about how to get started? Our service is tailored to help you understand and leverage this strategy, empowering you to create profitable affiliate websites. Try our service today and unlock the potential of Rank and Rent for recurring income.
Pros and Cons of Rank and Rent Niche Sites
Why would businesses choose to invest in rank and rent niche sites?
Why are they beneficial, and do they also have downsides?
Let's look at their benefits and drawbacks.
Pros
Renting a website means that you're not working for clients directly. You don't have to tweak or transform the website to their wishes. Instead, you're offering a ready-made product.
The website is already established, so constantly monitoring or modifying it is unnecessary. This saves time in the long run.
Rank and rent niche websites are more profitable and easier to scale than affiliate sites.
Because it's highly profitable, you can rank and rent multiple websites as your profits increase.
The client doesn't have to wait for the results of the website. Instead, they immediately get all the benefits and leads.
Cons
There is no guarantee that the website will actually rank.
Finding clients wanting to rent websites is harder because each business prefers a personalized website.
The leads generated by the website may be less trusting of your client due to the lack of a personalized website, testimonials, or reviews.
Who Are Rank and Rent Niche Sites Best Suited For
Rank and rent niche sites are best suited for small local companies with a limited budget.
Since all big-time companies and corporations have no problem investing in their own unique websites, this might be a problem for smaller companies because buying an established website is expensive.
That is why renting a website allows local businesses to cancel the lease and stop paying if they have financial difficulties or simply want to up their digital marketing strategy.
Here are several examples of businesses best suited for renting niche sites:
Businesses that want to target different types of consumers
Tapping into the potential of a new and different consumer group is costly and challenging.
Due to the advantages of rank and rent niche sites, local companies can shift toward a new consumer base more cheaply and easily.
The benefit is that the new consumer base will see the business as already established and easily trust its services.
Businesses that drive revenue through leads
Local businesses that depend on generating new leads will always find rank and rent sites beneficial.
Renting an established website can generate more leads than using multiple other marketing methods that are highly expensive.
Newly-opened businesses
Digital marketing and SEO are still intimidating investments for newly-opened businesses, especially when it comes to investing in a personalized site.
A rank and rent niche website is the solution to help newly-opened businesses market themselves quickly online. 
It will help them gain traction and attract initial customers more cost-efficiently and safely.
Source: eb75zekerce.exactdn.com
How to Earn Money With Rank and Rent Niche Sites
Rank and rent niche sites can be highly profitable when done right. After all, what is rank and rent for niche sites if not the ability of these sites to produce profits from charging the rent?
But their ability to produce revenue can come from other channels as well.
Here are the basic ways in which these niche sites can generate revenue:
Charging for rent
Niche websites are digital assets you can rent, just like physical ones.
It is like renting an advertising space to third-party companies so they can market themselves and acquire leads.
This allows you to charge for renting a niche site, which is the most basic way of generating profits.
The amount of monthly fee/rent will depend on several factors like:
How established is the niche site
How much organic traffic it generates
How well it ranks in the SERPs
The higher these values, the more you can afford to charge for renting the niche website.
Charging per lead
An established niche site with high domain authority will easily generate leads. And not just any leads, but sales-qualified leads.
These leads have expressed their will to purchase a product or a service, meaning they have already gone past the engagement stage.
The way to utilize this opportunity is to start selling and charging per lead. 
However, a downside is that you need to find, monitor, and classify the leads you can potentially charge for.
This means extra work because there is no way to automate this process, and you must manually select each lead through analysis.
You must also know how to calculate the amount to charge per lead.
Getting a percentage of the client's profits
You can earn from the rank and rent niche sites by getting a certain percentage of the client's profits.
This is similar to charging rent for the website. However, the potential profits can be substantial, depending on your client's revenue.
For example, you can strike a deal to take a 20% cut each time your client gets paid by the leads generated from your niche site.
Selling the website
You've created a high-ranking niche website and are now ready to rent it. However, finding clients to rent it is harder than you originally thought.
We already covered some of the disadvantages of ranking and renting niche sites, and one of them is that it's often hard to find clients to rent the site to.
In times like those, you may want to consider selling your niche website to make a profit.
How much you can make from the sale depends on multiple factors, including how much revenue the site makes each month from ads, affiliates, etc.
In any case, if you sell the website for more money than you invested, you can consider it as making a profit.
Conclusion
The rank and rent approach to making money with niche sites has become popular for many SEO experts and website builders to earn a passive income.
It offers multiple ways to monetize a niche website, and it's highly scalable when done right. After all, what is rank and rent for niche sites if not an easier way to gain regular income from an already established and authoritative site?
Do you have any experience renting niche sites, or are you considering starting this approach?
Share your thoughts with us in the comments below.