Is Guest Posting Worth It?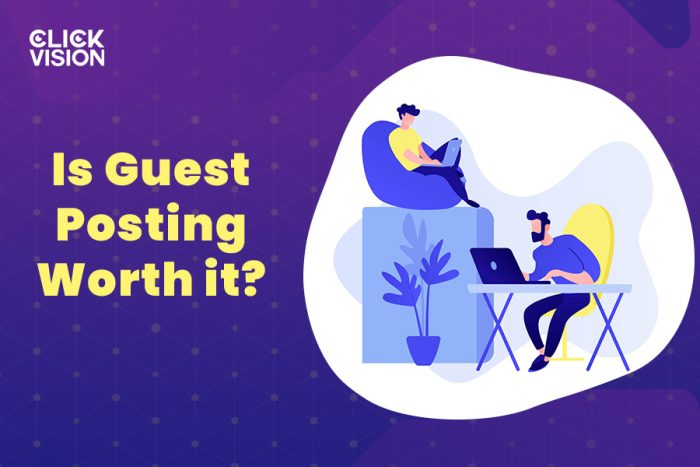 Meta Description: Is guest posting worth it for SEO? Find out if this strategy is viable for improving your website's search engine rankings and driving organic traffic.
Being one of the oldest link-building strategies, guest posting is still popular today. Thousands of SEO link-builders use it, but is guest posting worth it, and is it still as effective as it was in the past?
To answer these questions, we will analyze the positive and negative aspects of guest posting. We will discuss the reasons why guest posting is still worth it but will touch upon why it might not be as effective as it was in the past.
By the end, you will have a complete understanding of whether or not guest posting will be part of your link-building strategy.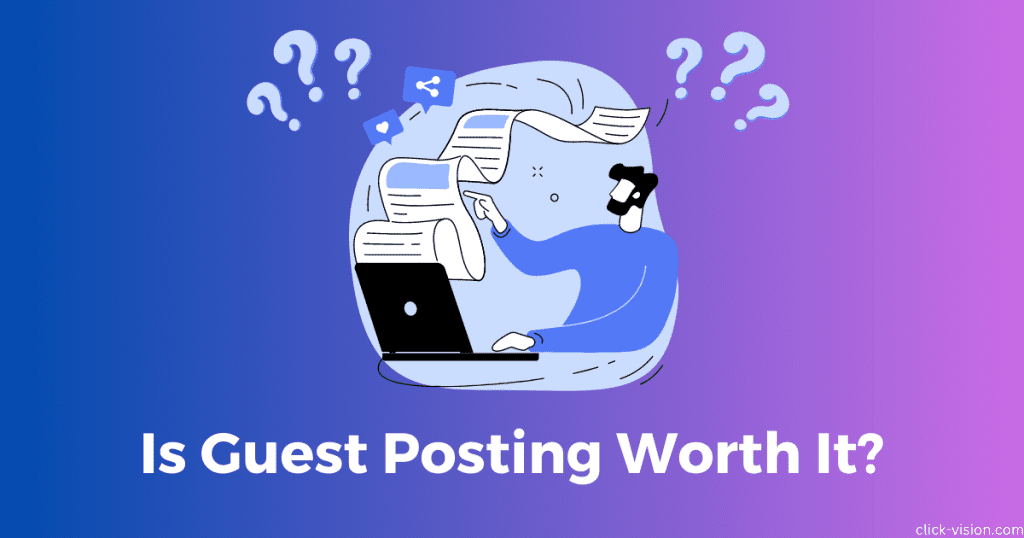 Is Guest Posting Worth It
Many people will argue that guest posting is no longer an effective link-building strategy. The truth is that guest posting has both positive and negative sides, but it is worth incorporating into your marketing strategy.
One of the significant reasons why guest posting works is because it helps you get links back to your site. Backlinks are the driving force of SEO, and guest posting can be an effective strategy for acquiring them.
Depending on the type of backlinks, they can improve search rankings directly or indirectly. We will discuss this more later.
But it's not all positive when it comes to guest posting. There are also negative sides to this link-building strategy, including the time it takes to deliver results.
Discover the immense value of guest posting and unlock a world of endless possibilities for your brand by harnessing our SEO services for guest posts.
Let's look at all the positive and negative aspects of guest posting and see why this link-building strategy is worth it.
The Benefits of Guest Posting
It gives you control over the content quality
Guest posting means that you have to create new and unique content.
You then submit and publish that content to a guest post-hosting website with a link to your domain.
The great thing about this is that you have complete control over the content information and quality.
When you compare guest posting to niche edits (this can be an internal link to the article "How Many Types of Niche Edits Are There"), for example, the latter only involves a link insertion into already existing content on another website.
In that case, you have no control over the content quality, which may produce harmful results if the content is low-quality.
The more control you have over the content, the more people you will reach, and the more you will promote your brand. We will talk about this next.
It can help you reach a broader audience
You're automatically trying to reach a broader audience by outreaching for a guest post.
By publishing the guest post on another site, you will leverage a significant part of that site's visitors. They will read and engage with your post, ultimately leading to them finding your domain.
Promote your brand or company in the contributing author bio for maximum exposure.
Besides reaching a broader audience, guest posting can help you establish solid relationships with website owners. They will appreciate your valuable and unique content because it drives traffic to their site.
It can help promote your brand and expertise
The more people your content is exposed to, the more your brand becomes known and well-established.
Think of guest posting as an indirect promotion or free marketing.
You write compelling and valuable content showcasing your expertise and establish yourself as a leader in your niche or industry. And as you guest post on more and more high-authority sites, you will build a unique reputation as an expert in your field.
This is a slow process, but your brand becomes more known due to the quality and quantity of the guest posts you publish.
It can provide natural link-building opportunities
Is guest posting worth it for natural link-building?
Absolutely!
One of the biggest benefits of this strategy is that it can drive natural link-building opportunities.
How does this work?
We've already discussed how your guest post will reach a broader audience.
The important thing here is that many people in that audience will also be:
Bloggers
Influencers
CEO's
Company owners
Many of them will also represent websites with high domain authority. Once they come in contact with your brand and expertise, it is only natural that they will reach out to you or link back to your website.
This is how guest posting helps bring white hat backlinks back to your site.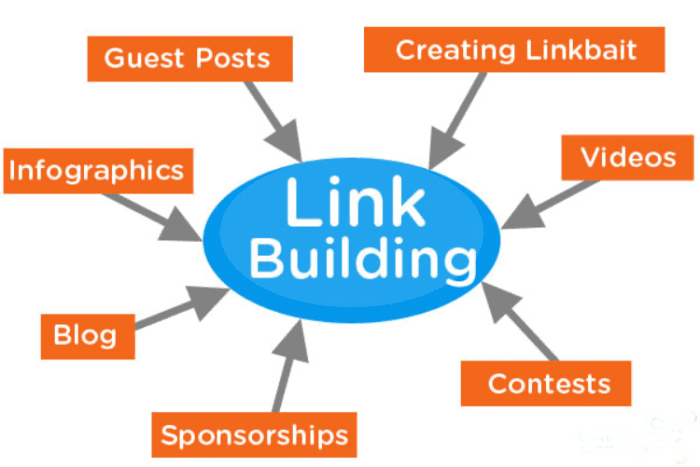 Source: webdigia.com
The Drawbacks of Guest Posting
It's time-consuming
Unlike other link-building strategies, guest posting takes longer to implement.
If you want to follow the honest approach (which is the best), then it involves several steps:
Manually contacting guest post-hosting websites– you must possess persuasive skills to acquire a guest posting opportunity.
Writing a unique and valuable content piece– the most time-consuming part.
Publishing it on the website– make sure the content retains its quality and has a link to your site.
These steps may seem simple, but they are often frustrating and time-consuming.
Many people don't have time to reach out and write fresh content manually. Besides, outsourcing these tasks to third-party writers or agencies costs money.
They divert to other link-building strategies like niche edits because they are simple and quick to implement.
It's not a short-term success strategy
Another significant downside of guest posting is that producing viable results takes a long time. This strategy also requires you to look for new guest posting opportunities to maximize exposure constantly.
One of the main reasons why a guest post takes so long to produce results is that most backlinks you acquire through a guest post are nofollow backlinks.
According to the Search Engine Journal, nofollow backlinks are not a ranking factor because they don't help pages rank higher in the SERPs.
In other words, part of the authority of the guest posting site is not transferred back to your site via nofollow links.
Instead, these links serve as natural/organic traffic boosters. They encourage readers to click them manually, leading them back to your site.
So, if you want short-term link-building results, guest posting is a poor choice.
Instead, other link-building strategies like niche edits are simple to implement and have higher chances of transferring link juice back to your site.
Conclusion
So is guest posting worth it as part of your link-building campaign?
Absolutely!
But only if you aim to promote your brand or company, establish solid relationships, and generate high-quality long-term traffic.
Otherwise, you will only become disappointed if you expect guest posting to fetch you some quick results in only a few months.
What's your experience with guest posts? How long was it until you could see viable results from this strategy?
Let us know more in the comments.