Do Niche Edits Links Work?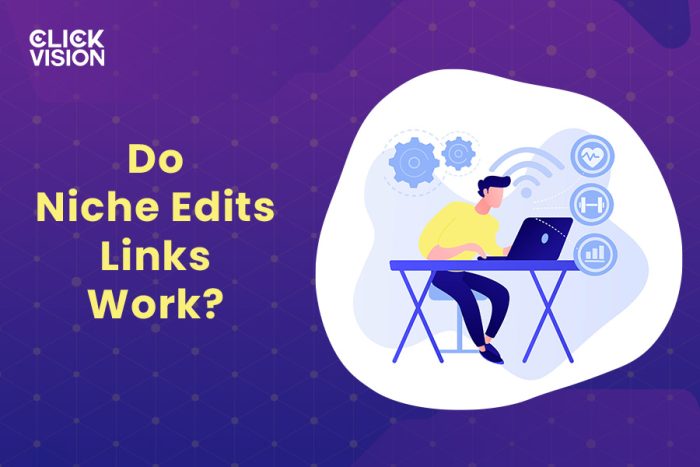 Niche edits are the new and popular way to build a link network and drive organic traffic. They are contextual backlinks and represent adding a link within an existing piece of content. But do niche edits links work, and how can we support this claim?
This article will answer this question and explore how effective niche edits are in practice.
We will also dive deeper into some factors that impact the effectiveness of niche edits and tell you how to recognize and optimize them.
Let's get started!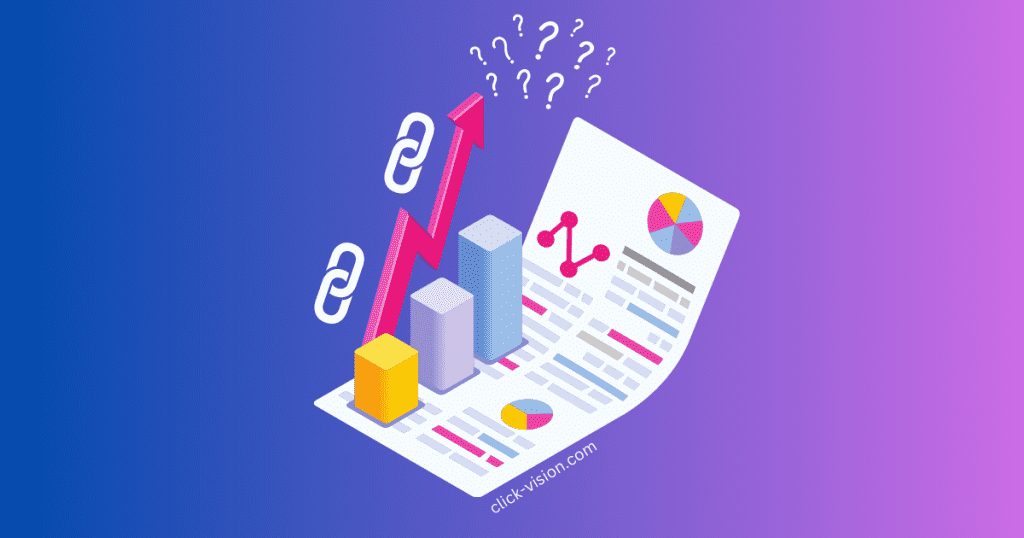 Do Niche Edits Links Work?
Whether or not niche edits work may depend on multiple factors and how you use them. That being said, there is no guarantee that niche edits work every time. But when used properly, you can significantly increase the chances of gaining organic traffic through niche edits.
Should you use niche edits as part of your SEO strategy?
Absolutely!
Niche edits are types of backlinks, and backlinks are one of the top ranking factors of search engines.
The idea with niche edits is to try and increase their chances of success by following several factors and using them correctly.
Our SEO company offers niche edits links that have a track record of success, making them a must-try for anyone looking to boost their website's ranking and traffic.
Factors That Impact the Effectiveness of Niche Edits
Two main factor categories impact the effectiveness of niche edits:
Factors that come from your content and on-page optimization.
Factors that come from the websites you want to place niche edits on.
The two-factor categories are related to one another, and considering them both will lead to substantial results from niche edits.
Let's have a look at each factor category next.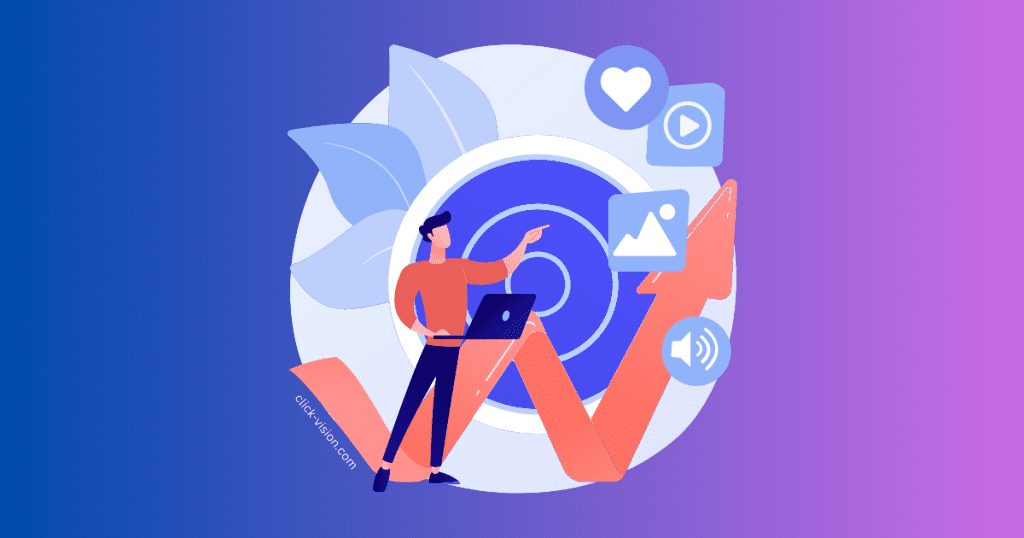 Fixing and optimizing your content is the primary thing to do before acquiring niche edits. Many people overlook this and go straight into link building, which is wrong.
If for high-quality content to make your niche edits stand out? Our SEO agency offers expert content writing services that can help attract the right audience to your website.
If you want to improve your content and optimize your pages do this things:
Target the right keywords
Keywords are the foundation of SEO.
Using random keywords or keyword phrases will not get you very far. That is why every solid SEO campaign needs to start with proper keyword research.
The goal is to find the best keywords with good volume and the right search intent within your niche and target them in your content.
Another thing to keep in mind is to avoid using keyword-rich anchors throughout your content. That may lead to your links appearing spammy.
If you do, use them to link to the pages with the most authority and link juice.
Create unique and valuable content
Once you target the right keyword, the goal is to create better and more valuable content than the ones ranking on the first page on Google.
This is often the most challenging part of the optimization process.
To create quality content, you should analyze and find what your competitors are using or not using. This can be things like:
Images, videos, infographics, etc.
Is their content easy or hard to read?
Do they bombard the readers with constant ads?
Do they use good UX/UI practices?
Leveraging some of these criteria will help you create better and more valuable content for your readers.
Optimize your site architecture
A big part of on-page optimization is properly structuring your website.
This means prioritizing main/pillar pages and linking them internally with adequate supporting pages on your site.
How will this increase the effectiveness of quality niche edits and SEO performance?
With a properly structured site architecture, you allow search engine crawlers to navigate your site and index the pages easily. This means they can easily enter your site through niche edit backlinks.
Link juice will also flow better if the content on your page is properly interlinked.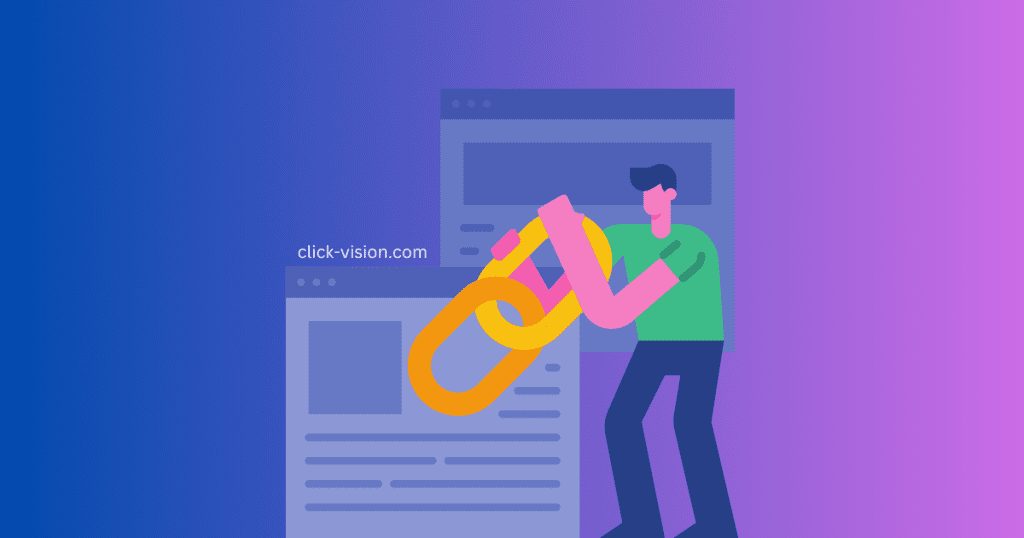 Let's now discuss the factors that influence whether or not niche edits links work and their effectiveness from the perspective of the referring domains.
Here are several factors you need to pay attention to in this case:
The relevance of the referring domains to your niche
The first thing vital for the effectiveness of niche edits is that they should transfer link juice from sites relevant to your niche. That is why they're called niche edits.
The more relevant the site that links to your content, the more effective the niche edit links are.
You should always focus on acquiring niche edits that are within your niche or one closely related to it. Otherwise, you will receive little or no link juice from irrelevant sites.
If the website is relevant to your niche, then the following question to answer is whether or not that website has authority.
Authority is an SEO metric that is measured differently by various SEO tools.
Ahrefs uses the term Domain Rating (DR), Semrush uses the term Authority Score (AS), and Moz uses the term Domain Authority (DA).
All of these metrics symbolize the same thing. However, the way they measure site authority is different for each tool.
When deciding to reach out and acquire niche edits from a website, you need to consider the domain authority and the authority of the website you want to link from.
Here's an example: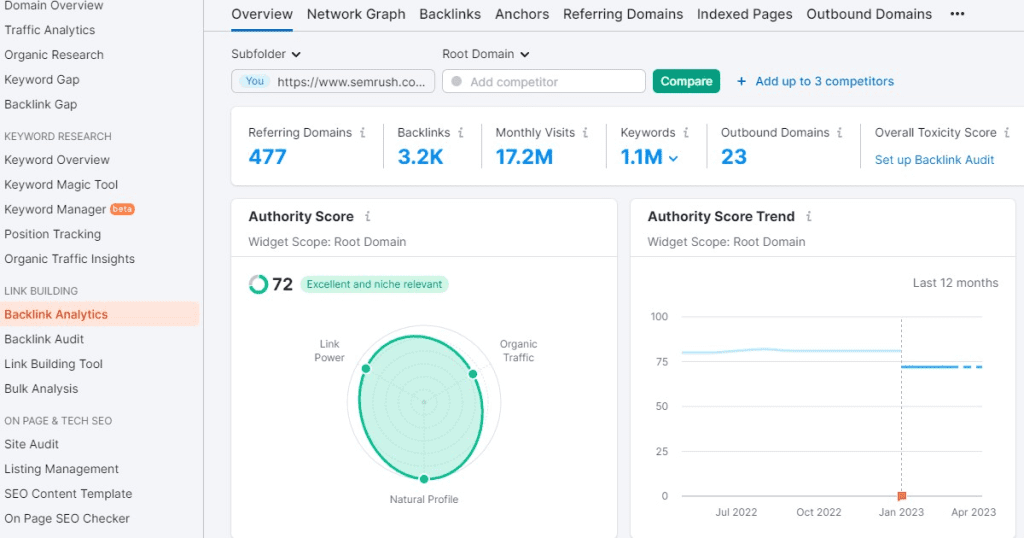 You can analyze a website's relevance and authority by looking at its number of referring domains and backlinks.
Placing a niche edit on this page will transfer both the authority signal and the link juice from the sites linking to the page.
Getting a niche edit from a website like this is very difficult.
The idea here is to know what to look for when analyzing potential opportunities for acquiring effective niche edits.
You Might Be Interested: Guest Posts vs Niche Edits
Checking the "toxicity" of the website
A site can be relevant to your niche and have decent domain authority, but what if it has many toxic backlinks?
Toxic backlinks are the ones that negatively impact a website's reputation and authority in the eyes of search engines.
When acquiring niche edits, it's best to avoid websites with too many toxic backlinks.
There are two ways you can check if a website is toxic: either do it manually or use an SEO tool like Semrush or Ahrefs.
Here are some of the questions you need to ask yourself when manually checking a website's toxicity:
Are the content topics related to each other, or does the website cover all kinds of topics?
Is there keyword stuffing in the content?
Is the website owner a real person, and is there a level of editorial control?
On the other hand, paying attention to the organic traffic trend is essential when performing a software check on a website's toxicity.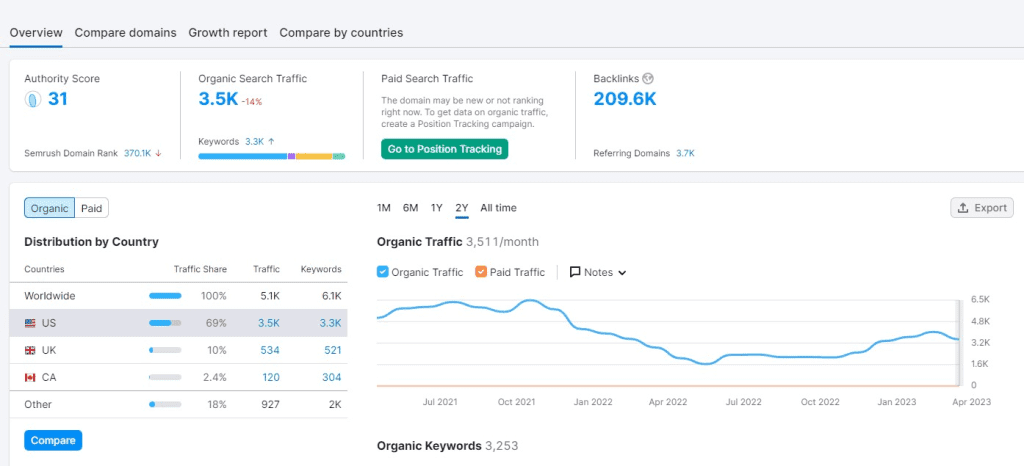 From the example above, you can see that even though the website has a decent authority score of 31, it has experienced a downfall trend in organic traffic in the past two years.
The site also has a high toxicity score, which is why it should be avoided for acquiring niche edits.

Effectiveness of Properly Utilized Niche Edits
We will mention a case study performed by Gotch SEO to substantiate the claims of the question, do niche edits links work?
According to that case study, the team at Gotch SEO was able to outreach niche edits for 34 different websites.
The results were impressive, as 70% of the URLs had positive organic traffic growth from these niche edits. The other 20% had neither a decrease nor an increase in traffic, while 10% experienced a decline in organic traffic.
These kinds of results ensure the effectiveness of niche edits.
Here is another example of a combination between niche edits, PBNs, and Facebook ads and how niche edits offer continuous growth in organic traffic over the period of six months.

Source: blackhatworld.com
Conclusion
Niche edits are a highly effective link-building strategy.
But neglecting the factors like high-quality content, on-page SEO optimization, and referring domain toxicity can render this strategy useless.
So, make sure to adjust your link-building goals to these factors first before using niche edits.
What is your opinion? Do niche edits links work, and why?
Will they continue to deliver organic traffic to websites in the future, or are they a temporary trend?
Let us know in the comments below, and check some of our other articles related to niche edits.