What is Topical Relevance?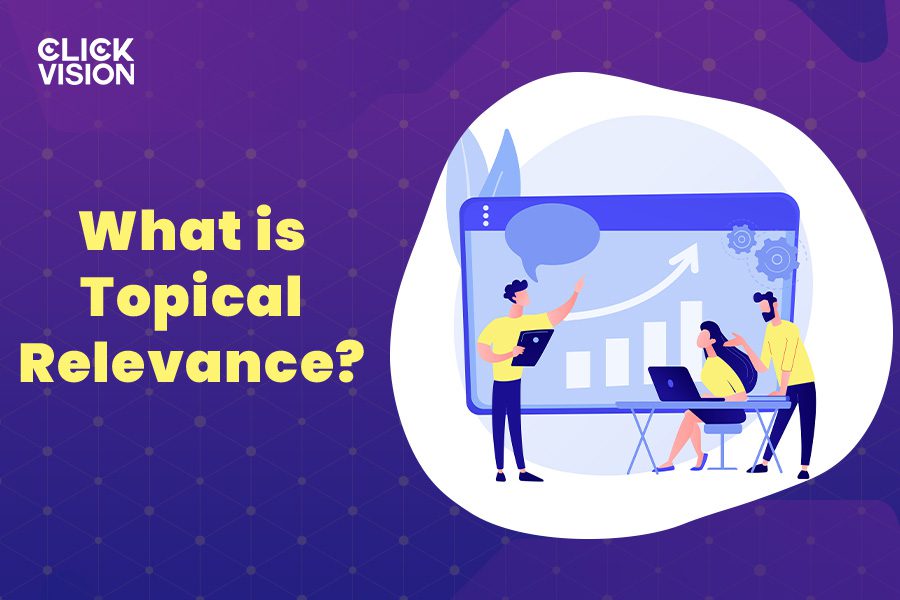 The age of keyword-dominated SERPs is over.
Search engines have evolved beyond recognizing and matching exact phrases and turned to understand what users are truly searching for. This allowed topical relevance to emerge from the shadows and gain primary SEO focus. But what is topical relevance, and how does it work to showcase expertise, authority, and trustworthiness?
This article addresses these questions and helps you understand the game-changing power of topical authority for SEO.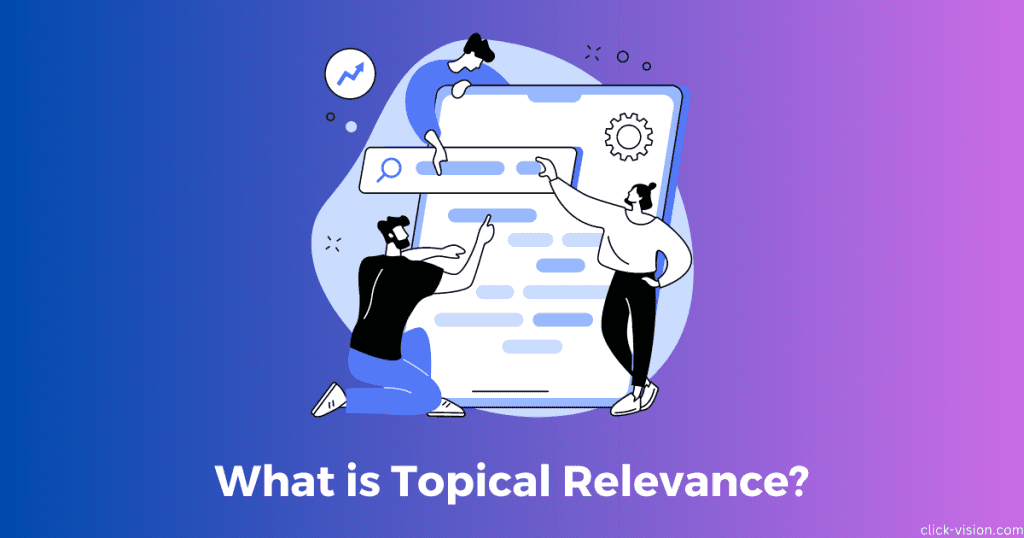 What Is Topical Relevance?
Topical relevance addresses the connection strength between a website and a particular topic. It is also a term used to describe the search engines' process to pinpoint relevant pages according to the users' search intent.
Topical relevance can be affected by keywords, content, and backlinks.
Backlinks, however, are the determining factor regarding topical relevance.
They act like recommendations, sending link juice so your site and brand awareness can reach a broader audience. The more backlinks you have from topically relevant sites, the better your site will rank.
Now let's look at why topical relevance is important for SEO.
The Importance of Topical Relevance
Topical relevance and topic authority have become popular with the implementation of the semantic search concept in 2013 (more on this later).
Google introduced this concept through its Hummingbird algorithm update, revolutionizing how search engines analyze, view, and display information in the SERPs.
Black hat link-building techniques were almost eliminated with this update.
The only way to rank high in the SERPs now is by providing quality content that is relevant to the users and can build genuine, organic backlinks.
Besides helping to remove black hat link-building practices, topical relevance is also important for several other SEO aspects.
It helps rank for targeted keywords
Since keywords are the starting point of any search query, they are highly important when establishing topical coverage. Targeting the right keywords and ranking for them in the SERPs can be easily achieved with topical mapping.
With a properly structured topical map for SEO, you can establish topical relevance via relevant content planning.
After all, what is topical relevance if not showing expertise, authority, and trustworthiness through valuable content?
As a result, Google is more likely to recognize your website and rank it higher in the SERPs.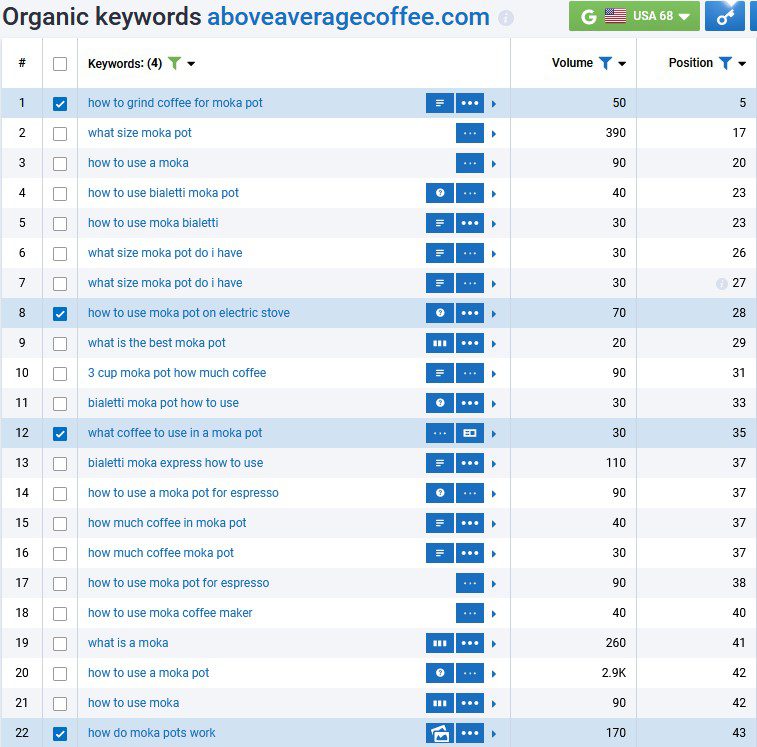 Source: nichepursuits.com
It helps attract more backlinks
Backlinks boost topical relevance. But this also works the other way around.
In other words, the more relevant your website is to other websites of a related niche, the more likely it is that they will link back to you.
This works both ways, as backlinks and topical relevance are two SEO instances that complement each other.
It helps improve CTR and reduce the bounce rate
Topical relevance will also help improve the click-through rate (CTR) and reduce the bounce rate of your website.
This happens due to proper keyword targeting, optimized, quality content, and effective backlink acquisition.
If your website provides accurate topic coverage to users, it is more likely that they will click on it when shown in the SERPs, improving CTR performance. On top of that, the more topically relevant your website, the lower its bounce rate. This means users will stay on your site longer, exploring other pages.
How Topical Relevance Works
Topical relevance targets the right audience via search intent
One of the key characteristics of topical relevance is that it helps you target the right audience.
How does it do that?
The basic way in which topic relevance does this is through search intent. The term "search intent" is used to describe the reason why a user searches for specific information online.
Understanding what your target audience is searching for is essential, especially if you want to satisfy their needs with topically relevant content.
To understand your audience and target them with topical relevance, you need to:
Develop specific buyer personas
Analyze CTR metrics and bounce rates
Create unique, keyword-oriented content combined with images, infographics, videos, etc.
Perform competitor analysis using specialized SEO tools
Following and applying these points will give you a definitive advantage in terms of targeting the right audience with topical relevance.
Topical relevance is based on semantic search, content quality, and backlinks
As we've already mentioned, topical relevance started getting recognition with the implementation of semantic search.
This way of gathering and displaying information in the SERPs revolutionized the search engines understanding of each user query. As a result, user intent, semantic search, and backlinks became the basis of topical relevance and authority.
The key thing to remember here is that keywords are not as important as they once were. They are still the cornerstone of SEO, but their relevance dropped compared to topical coverage.
The main focus shifted toward content quality and relevance, not just keyword placement and variation.
Backlinks have also become a significant impacting factor regarding topical relevance. The transfer of link juice that they provide gives a boost to topical relevance and vice versa.
Internal links also impact topical relevance
Besides backlinks, internal links also have an impact on topical relevance.
In fact, topical relevance can be significantly boosted through internal linking. This is the basis of creating topical maps and implementing an internal topical authority strategy.
In short, the more internal links a page has, the more important it is in the eyes of search engines.
Here's a perfect example of this:

Source: precisdigital.com
As you can see, from the moment internal links have been added to the homepage, a growing trend in organic traffic started to happen. The opposite is true when the internal links were removed from the homepage.
Conclusion
Competing in the SERPs has never been more difficult. Luckily, by understanding the best-kept secret of SEO – topical relevance and authority, you can start winning top-ranking positions fairly easily.
Remember that people seek unique information provided by experts in their field.
Providing that information, tightly packed in topic clusters, and linked together with internal and external links, is the only way to establish topical relevance.
After all, what is topical relevance, if not the recognition that your website and content are sources of expertise, authority, and trustworthiness?
What is your opinion on topical relevance? Is it worth implementing as a SEO strategy?
Let us know in the comments below.