Is Topical Authority a Ranking Factor?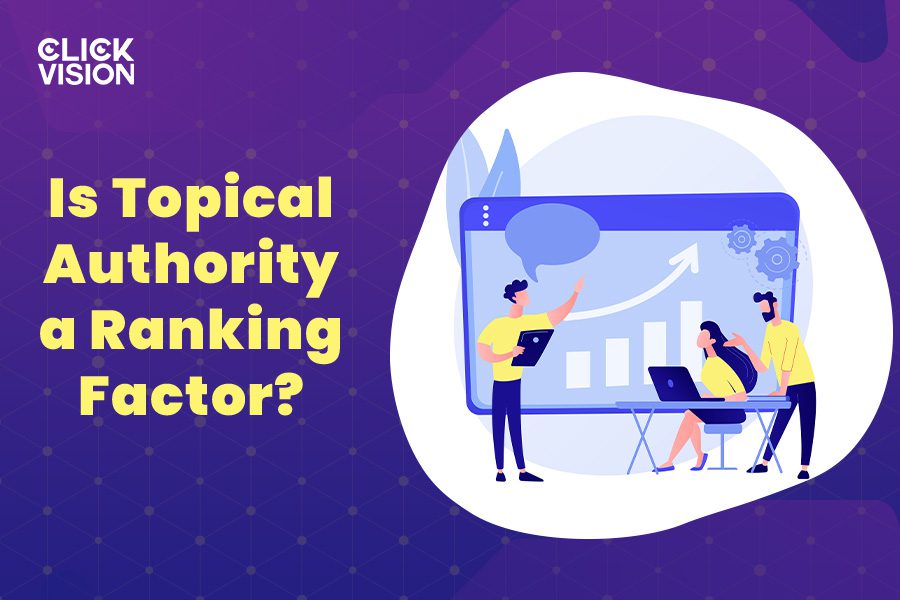 Topical authority has become a popular term in the SEO community. It is a way of measuring a website's influence and credibility based on semantic searches used by search engine algorithms.
However, the question that presents itself is the following: is topical authority a ranking factor? Also, how does it affect search engine judgment when it comes to ranking?
This article aims to explain and answer this question, and by the end, you will learn how topical authority establishes itself as an SEO ranking factor.
Is Topical Authority a Ranking Factor?
Topical authority draws its strength from semantic search, which is the main operation model of modern search engines.
This makes topical authority a major ranking factor because it indicates expertise, authoritativeness, and trustworthiness (E-A-T).
These terms are described in Google's search quality guidelines, stating that a creator/website with the highest expertise, authority, and trustworthiness can rank at the top of the SERPs.
In other words, they strengthen and boost topical authority, making it an essential ranking factor in SERPs rankings.
Can Topical Authority Be Measured?
There is no specific metric meant to measure topical authority.
There are two main reasons for this:
It is still a fairly new concept in the SEO world.
Measuring it is a combination of several other metrics.
The topical authority started gaining traction with the introduction of Google's Hummingbird update in 2013.
This update introduced a new method for displaying search results in the SERPs. Instead of gathering content based on exact keyword phrases, Google started to search and show content based on the following:
Its relevance
The domain and page authority
The expertise of the author
These factors meant that the search engine evolved into understanding different search concepts and displaying search results semantically.
Google now favors long-tail keywords and keyword synonyms, showing results based on search intent and topical mapping instead of just keyword research.
As we've already mentioned, the term "topical authority" does not have its metric. Instead, the amount of topic authority can be derived from other factors and metrics.
The first and most important factor for determining topical authority is content quality.
Content indicates to users and search engines that an author has experience, expertise, and authority in their field.
The more unique, well-structured, and informative your content, the higher the topical authority. This doesn't just mean written content in the form of topic clusters, but other types of content as well, such as:
Images
Video files
Audio files
Infographics
Statistical data
Topical authority rises with the combination of all these content types. This, however, is only one side of the coin.
The other side is attributed to links, specifically backlinks.
Backlinks indirectly affect topic authority by strengthening two other metrics:
Page authority is the strength of individual pages on a website. Each page has its authority based on the abovementioned factors.
Domain authority is the strength and influence of an entire website. It is determined by the authorities of the individual pages, the content quality, and the number of backlinks to a site.
Topical relevance can be derived through the analysis of all these factors combined.

Source: seopressor.com
How Topical Authority Helps Websites Rank Higher
By now, we've established that topical authority is a major ranking factor that any website should focus on acquiring.
The higher the topic authority, the better the website will rank in the SERPs, becoming a go-to source of information online.
However, that's not the only benefit topical authority can provide.
Two others are very important and help boost it even further:
Building long-lasting relationships with readers
You must be wondering, how is topical authority a ranking factor? Can it help you acquire more backlinks simultaneously?
The answer is simple.
Search engines (Google in particular) are not the only ones that pay attention to topical authority.
Users also consider it, especially authors constantly researching new content planning sources online.
Everyone who has ever created any type of content online has used authoritative sources for information. That is a pure example of topical authority at work.
Such a level of topical coverage brings large amounts of organic traffic to a website.
This increases the backlinks a site acquires from people organically, strengthening the site's topical authority even further.
An even greater way that topical authority can boost your website's ranking is by helping you build long-lasting relationships with readers.
This, in turn, has several benefits:
If readers like the quality of your content and website, they will return in the future.
If your website provides a subscription option, readers are more likely to subscribe if your topical authority is high.
The more users visit your website, the more they will spread and promote your brand.
If you're offering a product or service, it is more likely that you will be the obvious choice due to the high topical coverage.
You may even enjoy in-person communication and bonding with certain users and readers of your content.
As you can see, topical authority can greatly boost the development of human communication and relationships.
It's not just a valuable link between users and search engines but between users as well.
Conclusion
Topical authority has definitely become a factor when building a website.
It is one of the crucial ways to establish credibility and expertise online, apart from backlink building and brand promotion.
What is your experience with it? In your opinion, is topical authority a ranking factor, or is it just a trend that digital marketers will quickly forget?
Let us know what you think in the comments below.