CLICKVISION Careers: For the creative minds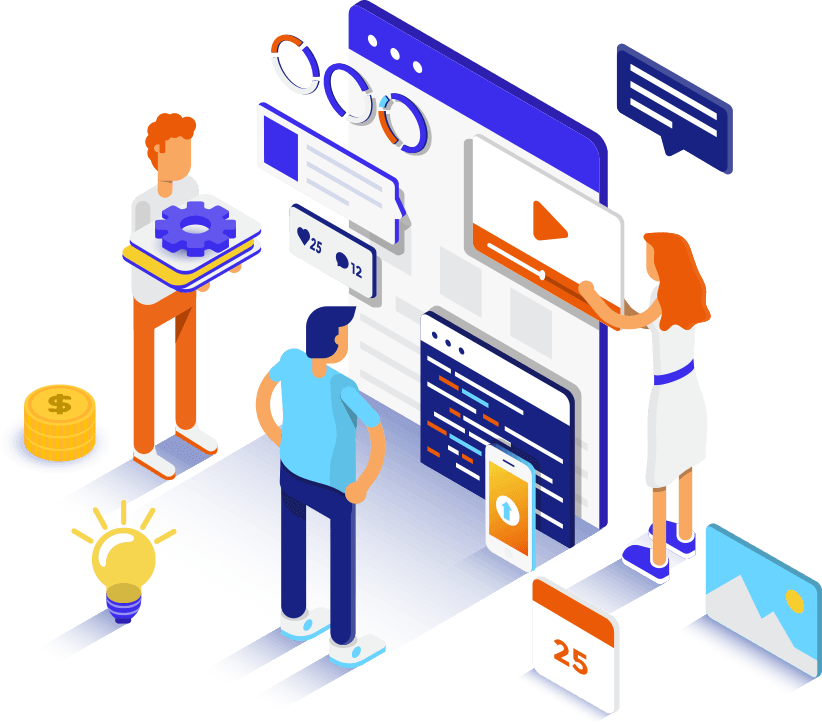 We're thrilled that you're considering joining our talented and diverse team of content marketers and SEO wizards.
As a leading SEO and content agency, our mission is to empower businesses to reach their full potential by crafting exceptional content and implementing cutting-edge search engine optimization strategies.
Our team is a melting pot of creative thinkers, data-driven analysts, and result-oriented marketers, each of whom is committed to driving the success of our clients.
At CLICKVISION, we firmly believe in nurturing an environment where innovation, collaboration, and professional growth are the cornerstones of our culture.
We take immense pride in providing our team members with opportunities to develop their skills, further their careers, and make a tangible impact on the digital landscape.
If you have a passion for all things SEO and content marketing, and you're ready to embark on a fulfilling career that challenges you to think outside the box, you've come to the right place.
Take a moment to explore our current job openings and discover the possibilities that await you at CLICKVISION. Together, we'll shape the future of the SEO & content marketing and make our mark in the ever-evolving online world.
Lead Generation Specialist
Seeking proactive Lead Generation Specialists to supercharge our team! If you thrive on uncovering opportunities and building strong prospect networks, we need you. Your talent for identifying promising leads could be the engine driving our success.
Join
Technical SEO Specialist
We're recruiting an analytical and talented individual to join our Technical SEO team. If you're passionate about boosting search engine rankings and love digging into the tech side of SEO, we'd love to hear from you.
Join
SEO Content Writer
We're looking for talented SEO content writers to join our team! If you have a passion for writing high-quality, engaging content that ranks well on search engines, we want to hear from you.
Join
Keyword Research Expert
Our ideal candidate has a strong understanding of SEO best practices and experience with keyword research tools such as Ahrefs, SEMrush, and Google Keyword Planner. You have a knack for finding low-competition, high-traffic keywords that can drive organic traffic.
Join
Website Manager
We're seeking a website manager to help us with content publishing and website maintenance! In this role, you'll be responsible for publishing new blog posts, updating existing content, and ensuring our clients' websites are running smoothly.
Join
WordPress Developer
Do you have a passion for creating custom WordPress themes and plugins? Are you a PHP, HTML, CSS, and JavaScript expert?
Join