What Is Buzz Marketing?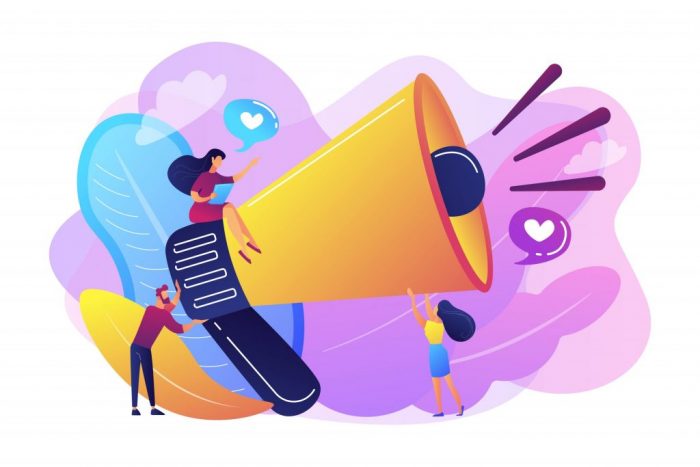 There are numerous successful brands in today's world, with millions of loyal and satisfied consumers. But how did they acquire their loyalty and trust? Well, a successful marketing campaign makes a huge difference in this case, and many of them use buzz marketing for this purpose. 
Many companies and marketing agencies use influencers to start the buzz on a product or service. Influencers are given the product or service to try out. Because of their wide audience, they can indirectly use social media or other methods to promote it, creating and facilitating buzz marketing. 
What Is Buzz Marketing? 
Buzz Marketing is a popular marketing technique widely used in today's modern world, especially in the last decade. This marketing technique gained a lot of traction ever since the internet rose in popularity and established itself as one of the leading technologies of our time.
What buzz marketing does is create a natural and unplanned interaction of the ad with the consumers instead of using an offensive and aggressive style of obvious marketing. In other words, it is a passive way to promote and advertise products or brands.
One of the best ways to implement and use buzz marketing is by the word-to-mouth advertising technique. This method creates greater excitement among users and consumers instead of using the traditional and obvious way of advertising products or services. 
Word-to-mouth means consumers promote the product by verbally talking about it with their family and friends. This way, the promotion happens indirectly by sharing a "buzz" among consumers.

How to Successfully Effectuate Buzz Marketing
In order to understand what is buzz marketing's role and to successfully start a buzz marketing campaign, you need to have several things in mind. They are crucial to get the buzz marketing hype up and running with the highest probability of success.
Get a grasp on who your customer audience is
Understanding your customer's needs is the first step to developing a successful buzz marketing campaign. A good way to do this is to do online research on popular social media websites like Facebook, Instagram, YouTube, Twitter, and others. 
People tend to express what they like and dislike online, so this would be a great way to find what most of them are interested in and start from there. Remember to adapt your content based on what the audience likes.
Create quality content and share it using social media ads
Social media is the most powerful tool for advertising products and services worldwide. It gives marketers direct access to potential clients without going through third parties first. 
The ads circulate the social media websites constantly are a great way to promote your content and share it with the target audience. Using this advertising space they provide, you will indirectly reach potential customers, and once they notice you and start viewing your ads, the buzz traction begins. 
Indirect ads that do not spam consumers are a much more effective way of promoting something than classic ads that constantly spam users' feeds.
Build quality content and share it with influencers if possible
You should be focused on creating quality content at the same time as the buzz marketing starts to evolve. We've already said that you need to develop an understanding of consumers and base your content on their needs. Creating video material for Youtube, for example, or writing articles for social media and other websites will build a trusting relationship with consumers.
Using influencers and their already established social media profiles is another great way to promote your product or brand. Many people claim to trust the opinions and recommendations of influencers, meaning that they can be a great tool in successfully effectuating your buzz marketing campaign.
Once you gain traction and your marketing crusade starts to take effect, you can get into direct contact with your consumers and offer them discounts and special benefits, especially to those who have been using your brand or product loyally.
Pros and Cons of Buzz Marketing
Below we will summarize all the positive and negative sides of the buzz marketing strategy.
Pros
Buzz marketing has a very low cost because of its indirect way of advertising products or brands

Gives you a chance to connect with consumers directly without any third parties involved 

Provides swift results 

Inspires trust and reliability in the brands or products, especially if marketed by influencers

Gives you the chance to acquire constant feedback and deduce what consumers love and hate about the product or brand
Cons
To create a successful buzz marketing strategy, you must research what the consumers want and build from there. This is something that most advertisers find difficult and disappointing

Buzz marketing can target any audience in the beginning

You need to constantly improve and add new content to keep the interest of consumers 
Examples of Buzz Marketing Campaigns
Apple is one of the most popular brands and technology giants that use buzz marketing. Apple can still create an enormous buzz around its products by using nonintrusive billboards, commercials, and other advertising methods. You can attest to this by witnessing the long lines of people waiting to buy their products before they are released. 
Starbucks is another example of a successful buzz marketer, which uses the technique of constantly improving and coming up with new coffee drinks and coffee cups to keep the attention of its consumers. And they promote their products through influencers on a massive scale. 
The Volkswagen company's newest and one of the most popular examples of buzz marketing is done in promoting their New Beetle automobile. By redesigning the old Beetle from 50 years ago, the brand has captivated the interest of millions of users, which started a buzz campaign to share the vehicle's look and design with so many other consumers. That is how the brand has kept the Beetle spirit alive for over 50 years.
Final Words 
We hope we were able to clarify what is buzz marketing and how effective it can be in promoting and establishing your product or brand. The most flourishing buzz marketing strategies circulate with great speed, filling consumers with excitement and anticipation about the product or service.