8 Tips For Maximizing Social Media For Business Purposes
Creating a social media account for your brand is very important, but using it in the right way is even more important. Social media is a great place for you to grow your brand; however, just being on a platform won't do any good to your business. In this article, I am going to share some tips for maximizing social media for business purposes. If you want to improve your social media presence, these tips will prove beneficial for you; so, make sure to read the full article.
Tips For Maximizing Social Media For Business Purposes
Target the right audience
The first and most important step is to target the right audience. If your company sell smartphone covers, there is no need to target your audience as everyone needs covers for their cell phones. But if your company sell protein supplements, you will have to focus on people who go to the gym. You can maximize the output by targeting your audience, as people who are interesting in your products are more likely to buy them.

Provide value to your audience
It's very important to provide value to your audience if you want to grow on social media. You should keep an eye on the quality of your posts while posting them on social media, as people are going to judge your brand based on them.
You can share the photos of your products, but posting pictures of the same product, again and again, will get people frustrated. Each post should differ from the previous one in some way, and the product should be clearly visible in the picture.
Know when your audience is most active
Promoting your brand on social media is a great way of increasing your online presence. To get the best results, you should post when your audience is most active. Posting during office hours won't be the best idea as people won't be active while working in the office. Keeping time zones in mind is also very important. If your brand deals with foreign customers as well, you should post at a time that suits most of your followers.

Be human while interacting with followers
If you want to get the desired results on social media, it's important to interact with your audience. Interacting with your followers will improve your brand's reputation, which will be beneficial for its growth. But you shouldn't act like a bot in the comment section of your posts or inbox.
Sending automated responses won't be a good idea as nobody likes to be treated this way. People would understand if you reply late, so you should consider replying to them personally.
Focus on helping your followers
If you focus on helping over selling, it will improve the image of your brand, which should be your primary concern. Yes, selling your products and services is important, but it shouldn't be about the 'hard sell'. If you help people by replying to their queries, they will find your brand reliable, which will prove beneficial in the long run. Moreover, you can post informational content related to your products to help people get to know about them better.

Don't be afraid to go live
You can go live on almost all popular social media platforms. You can run live Q&A sessions with your followers to build a better connection with them. Well, you can also cover the launch even of your products by going live on Instagram or Facebook. You can start posting about it in advance to get people excited, and when you finally go live, they would be eager to join you.
Measure success
You should keep monitoring your growth on social media. Investing time in monitoring your growth will help you make the required changes in your strategy. If your plan isn't working out, you can think of a 'Plan B'. But if you don't analyze your performance, you will never know whether your strategy is working out for you or not. Read more: How to Grow Your Brand on Social Media
Don't be afraid to spend money
You can always spend money to promote your social media account, and the same can be done in the case of your business account as well. This way, you can get more impressions on your posts, which means more people are likely to interact with them. You can set a weekly or monthly budget for the promotion of your account.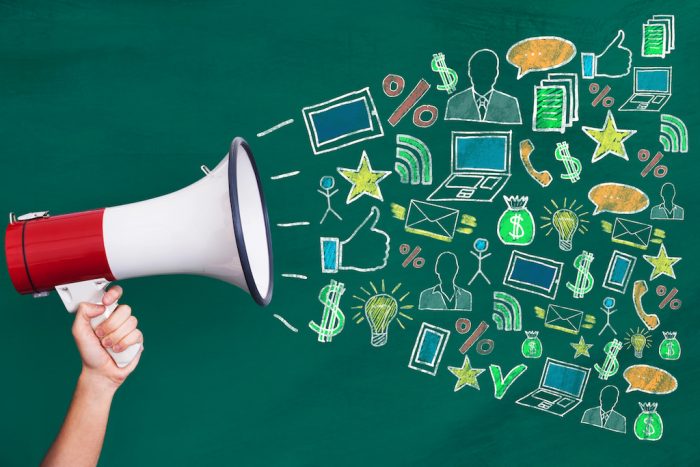 These are some things that you can do to maximize social media for business purposes. All these tips are very easy to follow, and they can take things to a whole new level for you.
Conclusion
In this article, I shared the best tips for maximizing social media for business purposes. If you have read this article carefully, you will be able to make the most out of your social media account. Once you gain a reliable follower-base on social media, you won't have to worry about these little things. But to reach that stage, you will have to work hard, and you will also need to be consistent.