How to Write a Blog Post Fast
Written words are a collision of images, empty spaces, silence, and some scattered thoughts. For writers, the written word is a playful way to stimulate emotion. Yes, a great blog writer will make you feel the beat without hearing it and see the stars with a blindfold on. 
To really excel at the game called blog writing, you need brevity and a creative mind. Do you want to learn how to write a blog post fast? I will share some useful tips to speed up the process of writing blog posts and improve your productivity.
How to Write a Blog Post Fast? Best Writing Ways To Improve Your Blog Writing Speed
When it comes to writing blog posts, everyone has their own way of writing. Some people may take one day to write a 2000 word blog post, and others may take two to four days to write a single blog post.
Mostly, the time taken to write a blog post is based on the research needed to write some blog posts. If you take more time to write blog posts, you are probably losing your productivity somewhere. So, writing blog posts fast is important. Once you learn how to reduce the blog post writing time, you can focus on other things in blogging.
The blog writers' job is not only to write a blog post, but there are also many things you need to focus on, like designing, promotion, link building, lead generation, and many more. So, the following techniques will show you how to write a blog post faster than before.

Plan Your Task
Oftentimes, having a schedule or editorial calendar helps a lot to meet the deadlines. Likewise, if you have a schedule that pre-planned everything, then your task is going to be more easygoing.
You should have a scheduled category of blog posts to write in the future.
Fix your own time for blog writing. Everyone has a good time to increase productivity. For example, some will like to write contents in the morning at 4AM or some will like to write in the evening, so fix your ideal time.
Pre-plan your things before a day. It helps you to stay focused and not let anything miss out. It is the fundamental step of your mental preparation to write a quality blog fast.
Having a preparation time before start writing a blog post
Everything requires proper preparation, planning, and execution to get things done perfectly. Furthermore, to write blog contents, take your own time to prepare yourself to write a blog post.
Normally, preparing to write a blog post includes having a proper blog outline and template to write the blogs perfectly. Sometimes having a proper technique helps to keep you on track without getting distracted to write a blog post.
Regularly, blog preparation begins with keyword research and a list of headings to cover in the blog post topic. You ought to have your research data or research source link for the purpose of referral; it helps increase your blog writing speed and write blog contents fast.
Keep distracting items away when writing
One of the reasons for our increasing blog writing time is because of the items we keep at our working table. I advise you to keep your table clean because it reduces your distraction. Also, keep your electronic devices away from the table.
Before starting writing, put your mobile phones in silent mode or turn off the notifications on mobiles and desktops. I recommend you to close the unused tabs and apps on your desktop background. It focuses you to write a blog post fast because your only ultimate goal is to focus on that appropriate thing, which is blog writing.
Pomodoro technique
Using the Pomodoro technique will increase your blog's writing speed. It's one of the quite efficient techniques used by people, primarily working remotely. This tip helps to divide your time by segments to do the writing.
For example – if you write a 2000 word blog post, then divide the time into four halves. You can set 30 minutes for writing each 500 words. When you reach that one-half time, then you can take a break. This break is called the Pomodoro break. This break time will usually be 10 to 15 minutes. In that break time, you will do relaxing activities like taking a coffee, stretching your body, relaxation walk or breathing exercises; anything that can relax you.

Use some tools to increase productivity
Always, the tools work is to simplify our job. Likewise, blog writing also has many highly effective tools to write blog posts fast.
There are an endless number of free tools on the internet to increase your blogging skills when it comes to blogging. Use the tools like Answer The Public to find content people search for, Grammarly.com for perfect writing, Stencil, and Canva for graphic design. Once you start using the mentioned blogging tools, it will improve you as a better blog content writer. 
Let the mistakes flow
Don't do the editing of the text while writing the blog post. When you are writing, only focus on quality writing the blog. If you are correcting mistakes all the time, then you are increasing your blogging time.
Just write, and let the mistakes flow. The tools like Grammarly.com will take care of all your grammar mistakes. So after fully finishing your article, do all the editing and proofreading.
Write about topics that you like
Most of the time, you should write about the topic that you are favored and expert. But if you are working in an organization, you should write about the topics that your company gives.
Read many articles related to the area that you're going to write about. It will sometimes help to speed up your blogs' and articles' writing process.
Write a lot – freewriting
Consistency is very important; daily writing practices help to write blog posts fast and help to reduce grammar mistakes while writing. Experience improves your writing speed. Write many contents. Write more and more because it gives you confidence and motivation while writing. This is one of the techniques you should use to write blog posts fast. Sometimes when trying to write fast, we get stuck. So, write more articles.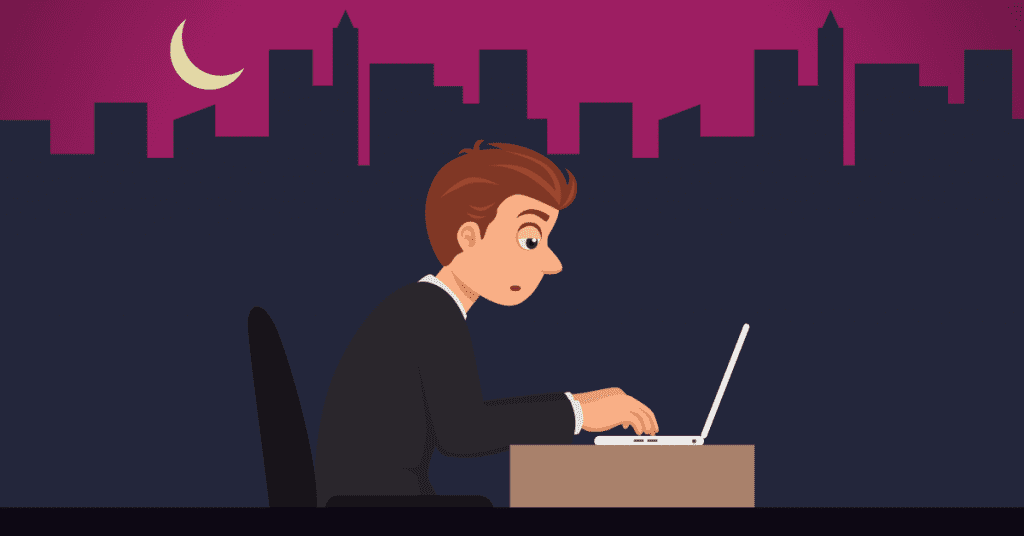 As I discussed earlier, if you are not perfect at writing, don't worry. Write now and edit later. If you stop when you are done and correct every mistake, you will increase your blog writing time.
Freewriting is one of the famous writing practices, followed by many blog writers. Freewriting is a writing practice tool which allows you to write for a particular period of time. This is very useful and you can try it. Freewriting also helps to free-flow your thoughts and emotions while writing.
Freewriting practice is also considered a pre-writing way. It helps to freshen up your mind to start writing a quality blog post fast.
Conclusion
Posting blog posts regularly is one of the best investments you can make in your website's long-term strength and health. Sharing your blog posts across multiple channels is a great way to increase blog traffic, gain a following, get the opportunities to write guest posts for other blogs, and make money while blogging. 
You don't need to write perfect blog posts to build an audience, but you should actively share all of your written posts. Now go out there and apply the above mentioned blog writing tips of how to write a blog post fast.