How to Optimize Your LinkedIn Account for Recruiters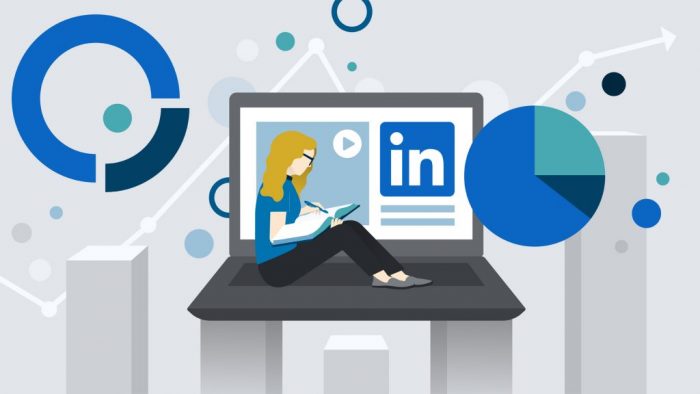 Everyone knows that the pandemic hit the world hard. Its consequences were relatively bad for the economy, politics, and society, making a lot of people lose their jobs. Part of the people who lost their jobs switched to searching for online jobs, which increased the use of LinkedIn drastically.
On the other side, the recruiters are happy that the number of interested executives increased and they can find a better match. Are you wondering how to optimize your LinkedIn account for recruiters?
Many career counselors, LinkedIn writers, and HR professionals point out that you have to optimize your LinkedIn profile to get noticed by LinkedIn recruiters. Enhance your intro, tell more about who you are, what you are an expert in, what you do, and what your goals are.
LinkedIn profile optimization helps you get higher on the rank of LinkedIn search and increases the trust of people who want to cooperate with you. So, let's find out how to optimize your LinkedIn profile.

Why Is It Good to Have a LinkedIn Account?
As time passes, we are aware that technology gets a large part of everyday living. Many individuals switched to LinkedIn as a professional platform that might help them build their dream career and find a job they thought they could never have.
LinkedIn provides many opportunities for individuals on the job market, enabling them to find a job and track business events and meetings. LinkedIn is a place where most managers and job recruiters are on.
Your LinkedIn profile can be the best reflection of who you are, what your skills are, and your specialties. The chances of getting the attention of the right recruiter are way more possible than searching for that position outside LinkedIn.
Your optimized LinkedIn profile and all good-fit keywords can bring you to the most matching and valuable recruiters, offering you a position in your dream career. You can also find matching professionals on the network sharing the same skills in your field.
Having a LinkedIn account is also good for keeping yourself up to date with new job opening positions.
How to Optimize Your LinkedIn Account for Recruiters
Share strategic content
Many job recruiters with good experience with hiring via LinkedIn often look for strategic content on their profiles. This is essential if you use the LinkedIn account as a way to find an employer you are interested in cooperating with.
The strategic content should uncover details about the job you are searching for. Share some real-world events, posts from similar companies, and things you are interested in learning more about. This content might give your LinkedIn character and make it easier for employers to notice how your skills and interests match.
Set goals
Setting goals is one of the essential things you should do to optimize your LinkedIn profile. It is the first step you should take in the optimization process. Think about the way you want to represent yourself. Put the best image of yourself for the employers to see the real you.
Put some clear keywords in the goal section to make it appear more attractive. Don't just put keywords to put keywords. Think about a creative way to slip them into the text.
Research the target audience
Explore the market and see what recruiters are looking for in a potential candidate. Check some profiles of professionals to get an idea of some elements you can include in your own profile. Optimizing the LinkedIn profile based on the research findings might increase the chance of being noticed by a trustworthy company employer.
Put your focus on accomplishments, not just job positions and previous work experience. Highlight what you have done instead of mentioning the company you have worked for.
Set professional photo and cover
People with professional photos receive more views than those with regular selfies. LinkedIn is mainly a place where you can find a job, knowing that many managers and employers are there, too. The employer is more likely to take a person with a professional profile photo rather than a regular selfie.
The profile picture also adds some color and personality to your profile, which makes it more attractive and good-looking for the opposite party. Choose a photo of yourself looking like a leader, with a natural face impression. You don't have to be smiling or serious, just normal and positive.
Set reflective keywords
Choose keywords that reflect your personality and the things you do. If you are a marketing agent, use the keyword "Marketing Agent" on your profile. Choose words of a greater value instead of the basic ones (choose "expertise" over "experienced").
Make a good headline and add your relevant skills. Put the keywords in between so they allow the text to flow naturally. Do not just put keywords to say you have used them. Focus on the skills relevant to the job descriptions and your industry.
Make a catchy introduction
To make your introduction catchy and maximize the reader's attention, try doing some things like putting keywords in the headline that make it rich and reflective of the job or industry of your target.
Check the "Open To" feature if you are searching for a job or freelance. The individual looking at your photo will have a better image of what you are open to.
Boost your About section with keywords pointing to your target job and industry.
Try the new LinkedIn feature
It might not be one of the main features telling you how to optimize your LinkedIn account for recruiters to favorite it, but it might point out that you are stepping up with the trends and like to try some innovations.
The new feature is the Video Headshot. A headshot with a smile always leaves an impression on the employer, making him consider calling you for an interview. The Headshot is a 30 min video that can be used in addition to your profile LinkedIn picture.
Conclusion
Now you know how to optimize your LinkedIn profile so recruiters can find you easier. Complete your profile and make it highly professional. We believe that LinkedIn can help you find your dream job!