How to Get Your Website Noticed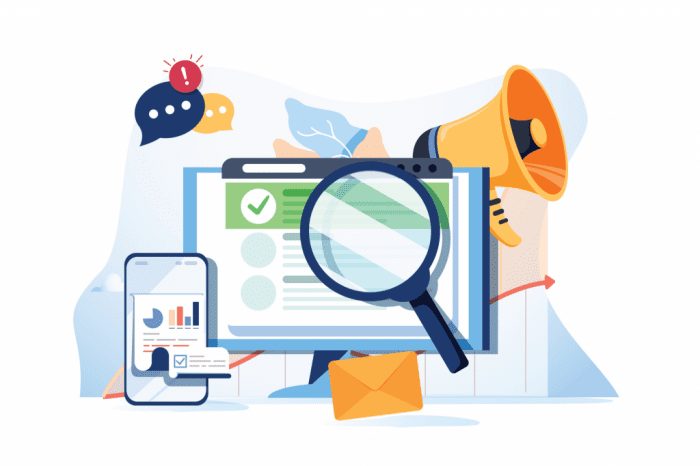 Finding the best ways how to get your website noticed by viewers is one of the most important issues in today's competitive market. Businesses must optimize their websites to gain visibility among the vast crowd of similar sites and competitors, particularly when so many people have spare time. 
However, if you want to make a name for yourself, you'll need to do more than just create a website and hope everyone online finds it and wants to return. To get your new website noticed, you must focus on the needs of search engines, create valuable content, and be imaginative in spreading the word.
The internet and online service's popularity creates a challenging environment that encourages businesses to identify effective factors for increasing the visibility of their online presence.
What Is SEO?
SEO is not the same as advertising or social media optimization. Businesses rely on SEO to rank organically in search results pages created by search engines. Optimizing a website is known as SEO, and its pages assist Google's bot in analyzing each page to improve search results and user experience.
Each Google search yields a list of pages with important sources that are meaningful to the searched keyword. These sources are usually linked to internet sites, blogs, video content, or images associated with the keyword. Google selects these links based on numerous criteria to provide users with the best results.

Importance of SEO
Proper SEO is critical for organically acquiring search traffic and engagement locally and nationally. If your company falls into either of these categories, you should consider using SEO and discover how to get your website noticed on search engines. 
Working with these marketing strategies will ensure you gain more business, beat your competition online, and solidify your position as an industry authority.
SEO tactics
SEO isn't always easy, but there are some simple tactics you can use to get your website recognized on search engines. Whether you have recently rebranded your website or launched a new one, you can incorporate the following strategies and tactics into your business plan.
Appropriate keywords
SEO is all about keywords; this is the main point of SEO. If your website's pages aren't properly optimized with keywords, this is something you should address right away. If you don't include keywords on your website, you won't be found in search engines for your products/services or industry.
Create a sitemap
There is no better way to get your website and all its pages noticed quickly on search engines than to tell them where to find them. In this case, you should create a sitemap and submit it to Google Search Console (GSC).
Google will find your website automatically over time, but to get your website seen faster, create an XML sitemap so that Google's search engine can "crawl" all of your webpages.
Optimize for mobile
Make sure your website is mobile-friendly. This includes images, videos, and content spacing, among other things. You want your content to be simple to navigate on mobile devices. 
Search engines like Google prefer domains with mobile-friendly layouts; it's one of their ranking factors. Examine your website's mobile version to determine if the material doesn't fit the display, if some pages don't operate properly, or if words are too close together.

How to Get Your Website Noticed
Start searching keywords
What should you write about on your website to stir up the interest of your target audience? The best way to find out is to conduct keyword research as part of your SEO strategy. These keywords must be specific terms your target audience will use to find businesses in your industry via search engines.
Your website will rank higher in these searches if your keywords are more relevant. Once you've decided on your keywords, use them almost everywhere on your website, including site pages, blog posts, and image and alt tags.
Always keep an active blog
Create and maintain an active blog to increase your site's online visibility. Write articles that use your keywords and position you as a leading voice in your field, invite impactful guest bloggers to write and increase traffic, and share interactive content such as infographics. You can also include CTA blurbs at the bottom of each post, encouraging readers to leave a comment or share the content on social media.
The more blog posts you write, the better your ability to create internal inbound links in articles. That means you'll be able to include inbound links to related posts in your new content, allowing readers to read your previous work.
Grow your business through reviews
Do you want to establish credibility with new website visitors quickly? Encourage existing customers to leave reviews on popular sites and get your company listed in local and online directories.
To increase your credibility, ensure the information you're listed under is correct. The more visible your company is in listings, the easier it is for customers to find you, which helps boost your SEO results, accessibility, and sales.
Invest in paid search strategies
If organic traffic isn't growing as quickly as you'd like, you might consider investing in paid search strategies. Google AdWords is one of the most popular ways to get started because it allows businesses to test their strategies with a couple of different budget variations. A/B testing should be used as needed until you find the best formula for your company.
Initiate a social media presence
Finally, don't forget to upload your content on your website's social media accounts. You can use these handles to start communicating and solidify your position as a thought leader in your field. Use scheduling software to ensure you're posting content regularly, and use hashtags on Instagram to reach a wider audience.
Follow relevant hashtags to see what trends are emerging in your industry, and participate in Twitter chats to share expert commentary and connections with other like-minded users.
Create unique website
Another critical factor is the creation of unique and rich content. Writing unique content for a specific topic will boost your page's authority, and other websites may link to your blog. These links can increase your website's visibility and attract more visitors.
It is critical to determine your users' true intent and create original content that meets their needs. High-quality content will inspire your users to share it on social media, increasing your traffic.
Use visual context
It is critical to keep your website's visitors interested. Visual content on your website is one of the most effective ways to accomplish this. People prefer visual content because it is easier to understand than long texts. Images provide users scanning your post with quick information about the blog post. Visuals are also more memorable than textual information.
Images
It is the most prevalent visual used by websites to entice visitors to read their content. Using interesting and entertaining images will draw visitors' attention to the content and increase web traffic.
Using screenshots is a good idea when writing instructions for a specific app or service to guide users properly. Posting screenshots from various functions of your product lends credibility to the product you're selling.
Videos
Video content is the best tool for noting a problem and then displaying the solution to that problem. Using appropriate video content can boost a page's conversion rate.
Infographics
Infographics present statistical data and complex topics in a compelling and easy-to-understand format.
How to Increase Traffic to Your Website
Target keywords
Keywords are phrases and words that individuals type into search engines, and as you might expect, some keywords are more commonly searched than others. Many super-high volume keywords are also extremely broad and difficult to rank. Long-tail keywords are easier to qualify for and bring you the most relevant traffic.
Place the keywords strategically 
This is where on-page SEO comes into play, optimizing your content so that search engines can comprehend it and rank it in relevant searches. Make sure to include your target keyword in the following places:
Tag title (meta title)

Heading 1

A minimum of two H2 headings

Naturally occurring in the body

The first hundred words

File names and alt text for images

Meta description.
Optimize SERP appearance
Simply including the keyword in your meta description and meta title is insufficient. You must optimize these critical pieces of information to increase their appeal on the SERP and encourage more organic clicks.
Meta description
Keep it between 155 and 165 characters long, indicate the value the reader will gain from the post, and make it actionable.
Meta title
Make this a value of 60 characters or less, with the keyword near the beginning, and indicate some kind of value or benefit.
Increase the speed of your website
How many of you have waited for a web page to load for 30 seconds? If your website takes forever to load, your bounce rate will be extremely high. With the page experience update, speed has become a ranking factor. 
Ensure your pages are as technically utilized as possible, including third-party plugin functionality, page structure, and image file sizes: the faster your site loads, the better.
Link internally
When creating and publishing content, you should include at least one to three links to other pages on your site. This will not only help drive traffic to those pages, but it will also keep visitors on your site longer, encourage them to view more pages on your site, and allow them to get more value out of your site, all of which will improve your ranking and drive more traffic to your website.
Always refresh your content
Even the most evergreen content fades with time, and content freshness is a major factor. Even if your post is still on Google's first page, you'd be surprised what a content refresh can do. A new SERP published date can massively boost CTR and move you up a few positions, increasing traffic.
But you can't just alter a few words and keep updating your post's publish date. Google is smarter than that. Here are some methods on how to get more traffic:
Update or add new data and statistics

To illustrate concepts, replace outdated visuals or create new ones

Update the links to newer resources 

Restore any damaged links or images

Add different keywords from the question report to Search Console

Change your meta title and description

Get backlinks
The amount and performance of backlinks to your site are two of Google's most crucial ranking elements. The more backlinks you have from credible sites with high Domain Authority, the higher your own Domain Authority will rise. 
The bigger your DA, the better your rank, and the more traffic you receive, not to mention any website visitors brought in by the link itself. There are several effective link-building strategies, but here are a few examples:
Contact credible websites and offer to write a guest post with a link to your site in your author bio, or body

Find broken backlinks on other sites with an SEO tool and provide yours as a replacement

Make unique, high-quality content that begs to be linked
Schema markup
Implementing Schema markup (or another microdata format) on your website will not necessarily increase traffic. However, it will make it much easier for search engine bots to discover and index your pages. Another benefit of using SEO schema is that it can lead to better rich site snippets, increasing click-through rates.
Make your website responsive
Currently, mobile traffic outperforms desktop traffic, so requiring visitors to pinch and scroll their way around your site tells them to go elsewhere. Even if you have a simple website, you must ensure that it is accessible and comfortable to view on various devices, including smaller smartphones.
Conclusion
Even though having a website is excellent, you also need to know how to get your website noticed. However, without traffic and visibility, it won't do much for your small business or startup; take some preliminary steps to improve your search engine visibility. The more people you can attract to your website, the more people you'll be able to convert into customers.
Certainly, the quality of your site visitors matters, as do the features on your site designed to influence behavior. However, the bottom line is that you must have traffic to the site before you can reap any benefits.
Increasing your site's visibility allows you to attract those valuable but inexplicable site visitors. Long-term search engine optimization (SEO) strategies are the best way to boost your site's ranking in search engine results.