How to Create an Amazon Storefront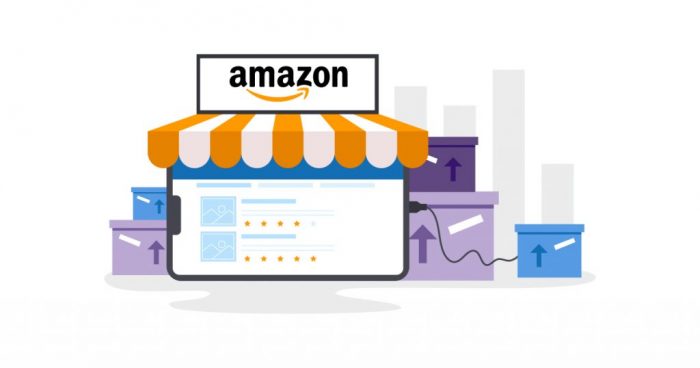 The expansion of online shopping throughout the world has made the establishment of virtual storefronts more significant than they have ever been, and Amazon is without a doubt the most successful of them.
Starting an Amazon storefront is a significant step for many firms that do not want to rely solely on their own website to boost order volume since Amazon is the biggest online retailer and receives billions of visitors each month.
Continue reading for a comprehensive and step-by-step guide to know how to create an Amazon storefront, as well as some supplemental advice and guidance to assist you in launching it successfully.

What Is an Amazon Storefront?
Storefronts, which are only accessible to businesses that have registered sellers, provide a centralized platform for brands to display all of their items, feature their best content, photography, and goods, and add their own unique branding and logos.
An Amazon Storefront is essentially a tiny e-commerce website, allowing businesses to sell items directly to Amazon customers while also providing those customers with a branded shopping experience.
Storefronts are also beneficial for vendors that wish to better understand the shopping trends of customers. Amazon developed a product called Store Insights, which is a platform that provides information to companies on the precise number of visitors and purchases that their Storefront receives. 
This tool enables businesses to get an insight into the behaviors of their clients, adjust their marketing approach accordingly, and then put into action modifications that result in increased conversions from shoppers.
Benefits of Having an Amazon Storefront
Even if you don't have a physical shop of your own, you can still sell on Amazon. You have the option of selecting either the Individual or the Professional plan as your primary selling platform on Amazon. Consider both options very carefully, and then pick the one that works best for you.
When you go to create an account, you will notice that the website already has predetermined categories for you to choose from in order to sell your things.
Once you have begun selling your items, you will have the ability to attract clients to purchase your products by setting up options such as Fulfillment by Amazon. You can make a lot of money by selling things on Amazon, and if you put up Amazon Storefronts for your company, it will get more exposure.
Another advantage of using Storefronts is that they give you access to metrics that you wouldn't usually have in any other circumstance. These metrics can help you fine-tune your Storefront's layout in addition to your Amazon advertising and branding strategy as a whole.
The following are some of the many benefits of opening an Amazon Storefront:
Permitted to create without restraint

Brand management

Product features

Promotional advertising target

Amazon destination for off-site traffic

Simple to build
How to Create an Amazon Storefront
Register your brand

Check Amazon's terms of service

Create your store

Customize the Storefront

Add content titles

Preview and launch your store
Register your brand
In order to guarantee the quality of items offered on the site, Amazon requires all of its stores to join the Amazon Brand Registry. Your company should have a logo when you register your brand with the World Intellectual Property Organization. As soon as you have completed Amazon's brand registration procedure, you will be given a unique code that will allow you to create an Amazon Store.
Check Amazon's terms of service
It is important to bear in mind that Amazon maintains precise standards for its creative acceptance regulations, which sellers must adhere to in order to obtain clearance for publishing in its stores. 
As an illustration, movies and pictures should have a good resolution, and your Amazon storefront must not have any contact information, including a phone number, email address, website address, and social or network address.
Create your store
After signing up for Brand Registry, you'll have access to Amazon's online tools for creating your store. The "Manage Stores" option is accessible from the Amazon Seller/Vendor Dashboard. 
When you log into your account, Amazon will provide a list of the companies that you have added and for which you have permission to open a storefront. The Amazon Store Builder dashboard is where you'll do all your store's design work once you've decided on a brand to sell. Choose a layout for your store's front page, then start adding content.
Customize the Storefront
You can easily create a custom Amazon Storefront with the help of the Store Builder's intuitive drag-and-drop interface. Your products can be positioned wherever you choose on the page. Everything from photographs, videos, and text may be placed exactly where you want them to be. At this stage, you'll also be entering permanent text and formatting it with font attributes, including bold and italic.
Add content titles
As soon as you have your site's structure figured out, you can begin giving individual pages descriptive titles for their content. You may personalize your Amazon Store by including photographs, videos, featured goods, and other content that you think would pique the interest of your target audience.

Preview and launch your store
Previewing your store is the final stage before the launch. To do so, simply click the corresponding tab in the navigation bar. Check that the design is to your liking and that all of the links function properly.
Proofread for typos and ensure all of the product titles have working links by clicking on them one by one. After you've double-checked that everything on your Amazon Storefront is up to bar, you can submit it for Amazon's approval. In order to guarantee that Amazon shoppers have a great experience, the company assesses stores prior to publication.
Conclusion
This was about how to create an amazon storefront. With Amazon's simple module system and page-building tools, companies can give their Amazon storefront a unique look and feel with a feature called Amazon Storefronts. It contains customizable features so that sellers may make the website seem exactly the way they want. Even without prior experience or training, you can create a stunning shop in no time.