How to Add Facebook Pixel to Squarespace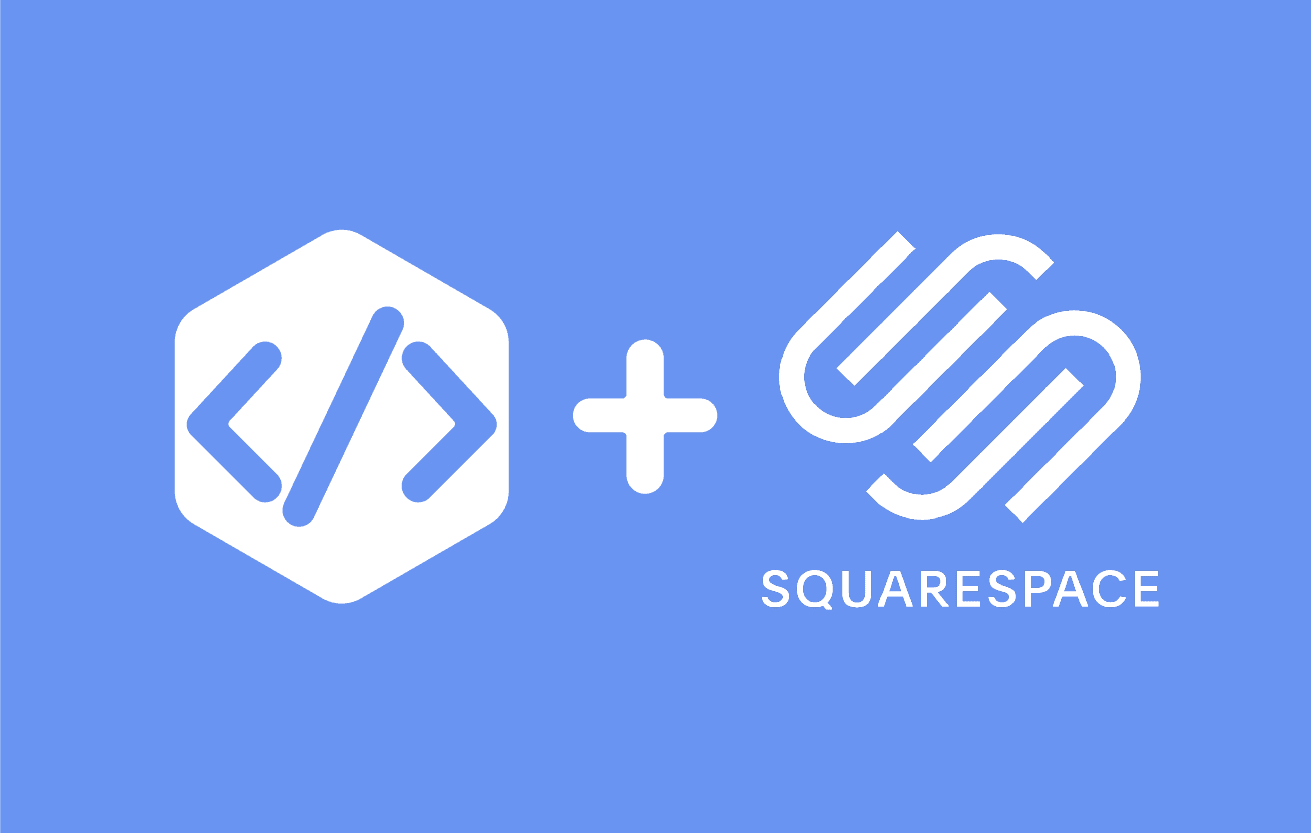 You're passing up a significant opportunity if you're running Facebook advertising and aren't using your Facebook Pixel. One of our most steadfast convictions about Facebook is that it is a pioneer in the realm of big data.
Hello and welcome to the most recent Facebook blog post! In this article, we'll go through how to add Facebook Pixel to Squarespace. The Facebook pixel can help you monitor the performance of your website by using data from your Facebook accounts. Having access to this vital data may help you enhance the optimization of your website and the success of your business. 
Please read the whole article below to visualize what we're talking about in this blog. This guide will show you everything you need to know about adding the Facebook Pixel to a Squarespace website.

What Is Facebook Pixel?
A script and tool known as the "Facebook pixel" have been developed to improve the efficiency of Facebook advertising. With the help of this tool, you can better examine the actions of your website users. 
The event tracking pixel can be found in Facebook's business manager or ad manager as an event manager. Using the pixel, you may construct ad campaigns that will help you sustain a profitable Facebook advertising campaign. You may utilize it to improve your ad campaigns by using features like retargeting, conversion optimization, and in-depth audiences.
What Is Squarespace?
With Squarespace's simple content management system, you can easily create a blog, online business, or portfolio. Thanks to the beautiful templates at their disposal, users have complete control over the aesthetics of their website. 
Squarespace templates that are industry or use-case-specific are examples. Squarespace eCommerce customers can adjust structures such as online shop layouts in addition to design elements like themes and fonts. 
You can even optimize your templates for mobile devices, with built-in capabilities for search engine optimization (SEO), product galleries, and order administration. Squarespace integrates with Stripe for credit card payments, while ShipStation integrates with ShipStation for shipment.
How to Add Facebook Pixel to Squarespace
As a reminder, Squarespace has an easy Facebook integration. Installing your Facebook Pixel on your Squarespace site is now a breeze, and you won't need to know a thing about coding to do it. However, Squarespace's plan does not include this feature. This means you'll need a business plan or higher to use it.
It's a breeze to set up Facebook Pixel on Squarespace. To access your Squarespace account's settings:
Log in and click on the Settings link.

Go to the Website section and click "Advanced" in the navigation bar.

Find "Code Injection" in the Advanced tab and click on it.
This is the place where your header HTML code should go. Once you've done that, all that's left to do is save your Facebook Pixel code. You've successfully added Facebook Pixel to Squarespace.

Reason to Choose Squarespace
Easy to edit
Unlike a temple made of marble, a website is not meant to stand for centuries. It is ever-changing and dynamic. Once it's finished, you'll want to tweak it periodically. New products and blog entries may necessitate adjusting pricing or wording. 
There is no need for a coder or designer to use Squarespace. Our term for this type of backend is "user-friendly." When you are in charge of your website, you save money and time because you don't have to pay someone and wait for them to make changes. It was a very empowering experience.
Wide customization option
Squarespace makes it simple to create dynamic and visually appealing layouts without digging too deeply into the template or code. Powerful customization options are available right out of the box.
For the first time since the previous version's launch, Squarespace's template store offers various options with essentially the same functionality. The same set of customization options is now available across all Squarespace templates. 
As a result, you can have a very minimalistic-looking website with many images and copies. The templates cover most of your basic requirements, so you don't have to worry about missing anything.
Free marketing tools
Squarespace already has all the tools you'll need to market your site. Marketing tools like forms and SEO are included in Squarespace, pop-up windows, and announcement bars. You can integrate Facebook Pixel into your website with just a few clicks. You don't have to stress installing and paying for any additional software. It's a one-stop shop for all your needs.
You only pay once
Apart from website building, Squarespace is also a full-fledged CMS. It's also a design tool, hosting, and marketing service. You only have to pay once for all of this. Hosting, website bandwidth, page views, content, and marketing features are all included. 
Squarespace will take care of everything. Unless you want to keep your website's content up to date, you don't have to do anything. Surely, it's going to be a big one. A scheduling tool and a newsletter tool have recently been added to Squarespace as paid add-ons, but the rest of the features are free.
Mobile from the start
The third big advantage of Squarespace is that your website will have a mobile version from the start. Several of the Squarespace elements you'll use to build pages and layouts are mobile-friendly. You can use your phone to view all of the content on your site. Your website will look stunning on mobile devices with just a few clicks. 
Blogging is easy
Squarespace makes it simple to start and maintain a blog, even if each template has its blogging features. Add a blog page and begin writing blog posts there. Afterward, you'll be able to add images and tags to your posts, write an excerpt, enable comments, etc. Changing the URL of both the blog page and individual blog posts is also a simple way to make your blog more searchable.
Detailed site analytics
Squarespace's analytics are comprehensive and detailed, allowing you to see exactly where your visitors are coming from and how you can increase traffic to your site. You can see how many people visit your site, where they are from, and what keywords they are using to find you.
Hire an expert option
Even though Squarespace is designed to be simple to use, you can hire a designer or developer directly through Squarespace if you decide your site needs a professional touch. This can save you the time and effort of searching for a professional with the required skills, ensuring that you quickly get high-quality, customized work.
Drawbacks of Squarespace
Limited navigation options
For simple websites, Squarespace is a powerful website builder. However, there are only a few options for navigation. Smaller websites may need more complex navigation options than Squarespace can accommodate. The app's navigation is limited to two options.
No autosave function
Currently, Squarespace does not have an autosave or revision history. Your work could be lost if you mistakenly delete content or your computer crashes while editing a post or page.

Benefits of Facebook Pixel
It is possible to learn more about Facebook Ads usage by using the Facebook Pixel, such as the following:
Applicable engagement
For example, you don't want to put ads for dog toys in front of cat lovers. You'd like to promote products that are relevant to your target audience. Adding this feature to Facebook Pixel creates signals that can help you retarget customers with ads for services or products they previously browsed and expressed interest in. You can target customers based on their previous purchases. If you can create custom viewers based on pixel information and target high-rate consumers, you can influence purchase decisions.
Audience building
Your audience buckets are created regardless of whether or not a user visits your site or takes action after seeing one of your Facebook ads. It's possible to define an audience because "any user who has added a specific product to their cart, but has not purchased it" – you can do this! 
If you want to target "the top 25% of visitors who spend the most time on your site," you can! As far as "users who visited one section of your site but not another," you can do that! As long as the pixel is applied to your entire set of events, you can define various audience rules. The ability to target users similar to your current customer base is also available through lookalike audiences.
Conversion tracking and optimization
A user's Facebook ID will be used if they are logged in when they take action on your site. To determine whether or not someone has seen or clicked on one of your ads, Facebook links action to a person. Facebook can link conversions to specific audiences and ads that ran as part of your campaign, depending on your chosen attribution window. By only displaying your ads to people who are likely to take action, you can better gauge the effectiveness of your campaign's creativity.
Increase your ROI
Entrepreneurs who are successful focus on their company's financial performance. Your marketing and advertising budget's ROI is an important metric. Knowing your company's return on investment (ROI) has numerous advantages. 
First, understand how your investments affect your company and whether you're squandering money on something that won't yield a positive return on investment. Setting a return on investment (ROI) goal is essential for evaluating the success of your marketing and advertising campaigns (ROI).
You can increase your ROI by using the Facebook Pixel and other marketing tools to spend the same or less money for a much better return on your investment. Advertising to people who are most likely to take action is easier with the Facebook Pixel than without it.
By narrowing your focus, you can increase your conversions and, consequently, your return on investment (ROI). Putting the Facebook Pixel on your website will allow it to begin collecting data so that when you do, you have a wealth of information to work with.
Conversions API
As if that wasn't enough, Facebook has also implemented a Conversions API to help Apple users deal with the effects of the iOS 14.5 update. In other words, instead of relying on cookies and web browser data, the Conversions API accesses your servers directly. With the Facebook Pixel, you'll have access to more accurate data in the future. A developer may be required for this, however. The Conversions API requires some custom code to be written.
Cross-device data
Thanks to Facebook Pixel's cross-device conversion tracking, you can track your user's activity across multiple devices. It's possible to target your marketing efforts better if you know whether your customers are more likely to purchase their mobile devices or are more likely to look at products and services on their mobile devices before buying a product.
After a user sees your ad, Facebook Pixel data will tell you how they interact with your website. This cross-device reporting will help you determine the percentage of conversions on different devices to allocate your budget effectively based on the devices that generate the most profitable results for your company.
Drawbacks of Facebook Pixel
Take time to set up
You must follow data protection laws before installing the pixel, regardless of whether you will use it for marketing purposes. If you don't already have a cookie banner or policy, setting everything up will take some time.
Invalid clicks
Clicks from Facebook advertising aren't always genuine. To click on your ads repeatedly, even though they have no interest in what you're advertising, some users create fake profiles. This is done solely for the benefit themselves. Fake profiles don't always generate illegal clicks. Non-human traffic, such as bots and scrapers, can also be a source.
Conclusion
With the help of Facebook Pixel, you'll be able to receive more important results that will undoubtedly exceed your company's objectives. Because Facebook Pixel is a one-of-a-kind and compelling tool, its application in today's corporate climate is strongly encouraged. You can utilize the Facebook Pixel to discover how your site's content is accessed. 
You can now successfully install Facebook Pixel on your Squarespace site and verify that it's working properly by following our instructions. After reading our guide on how to add Facebook pixel to Squarespace, we hope you know everything about Facebook pixel and Squarespace.