How Can You Uncover Your Buyer Personas Reading Habits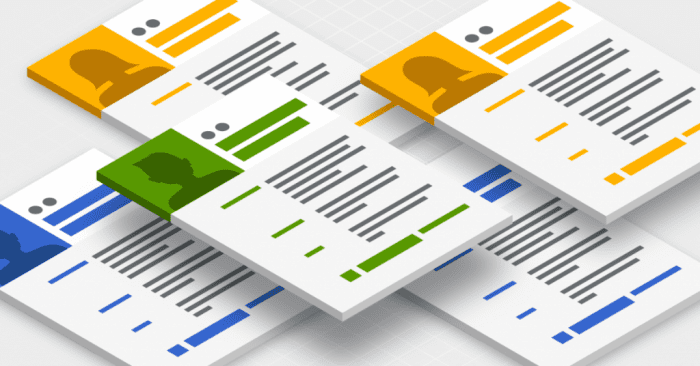 A buyer persona represents a company's ideal customer based on information from current or potential customers alike. Market research is often used to gather this data. Existing customers' shopping and purchasing habits, age, and specific product or service requirements create a customer persona. The use of buyer personas helps businesses better understand their customers' purchasing habits, product research, and more.
No matter how often we use the term "buyer persona," it won't help you much if you don't know how to create or define one. So, to assist you in how you can uncover your buyer personas' reading habits, we've put together this handy how-to. We hope that this guide will help you understand what a "buyer" is and how can you Uncover Your Buyer Personas Reading Habits in a manageable way. Let's get started now.

How Can You Uncover Your Buyer Personas Reading Habits
Create a buyer persona by following these steps and collecting data as you go.
Do thorough audience research
Real-world research should create your company's buyer personas rather than educated guesswork. Here is a basic demographic study (s) to better understand your target audience or buyer. Over the phone, in person, online surveys, or social media analytics tools can all gather demographic information. It's important to put yourself in your customers' shoes and see things from their point of view when developing a new product or service. Researching your audience is possible in a variety of ways.
Interview customers
Talking to your ideal customers is the best way to learn about them. Your best asset in creating buyer personas is the ability to listen to your customers' voices. Inquire about their wants, needs, and aspirations. What do they look for when buying something, and what makes them the angriest? Ask new customers how they discovered your business, and inquire about your long-term customers' reasons for staying.
Talk to sales
As a sales team, they constantly contact potential and current customers. What questions do your potential customers frequently ask? In addition, they can shed light on the most pressing concerns of your target audience and the most effective ways to communicate with them.
Look at your analytics
For example, Google Analytics can tell if your website visitors are interested in what you have to offer, how long they spend there, and what stage they are in the purchasing process. Posts that generate organic search traffic and subsequent link clicks can be tracked by running a blog. This data can help you figure out what your visitors are looking for on your site and whether or not the pages they land on deliver it. It's also an excellent tool for creating a map of your site's user experience. A high bounce rate and low time on the page can indicate that your site's content isn't meeting visitors' needs. Your content strategy will be more effective with this information.
Research trends and market conditions
Different types of people have different reactions to changing trends and market conditions. There will undoubtedly be new fads in the kinds of products people prefer. It is also necessary to account for potential shifts in consumer tastes. Businesses increasingly prefer cloud-based solutions to on-site ones, as cloud computing has grown in strength over the last decade. However, to fully grasp your various personas, you must also consider the broader changes occurring.
Collate and analyze your data
It's time to go through all the information you've gathered. Begin to conclude your customers' preferences and requirements by looking through the lens of your customer segments. Your data should always be presented clearly and succinctly, and this is where reporting comes into play. Additionally, you can use additional information, such as sales data, to see how these customer details affect your financial outcomes.
Create separate personas'
It's time to create distinct personas based on the information you've gathered about your customers. To do this, look for members of your audience who face similar issues and want to achieve similar outcomes, then put them in separate categories. These various subcategories are meant to represent a variety of people.
If you're a fitness trainer, you may have clients who want to bulk up and put on muscle and clients who want to slim down and shed pounds. You should create two distinct personas for each of these clients because they have very different goals. If you discover that you need more information about a particular persona, go back and do additional research.
Create your buyer personas' 
Using the data you've gathered and divided into customer segments, begin creating a fictional character to represent the customers in that group. As much as possible, your buyer persona should resemble an actual human being. This "person" may be easier to imagine with the addition of a name, an image, or a quote. Your buyer persona's motivations, needs, and goals should be clear and understandable with the level of detail you've gathered.
How to Use Buyer Personas
Creating a buyer persona will help you create content specific to your target audience's wants, needs, and interests. It is possible to use buyer personas to influence your content marketing strategy in many different ways.
Reallocate your ad spend
The personas you create will help you better understand where your target audience spends their time online. It would be ideal to know their favorite online publications and news sources so that you can better serve them. Utilizing the data from the audit, you can reallocate resources based on your research to areas where you are currently spending money (such as on Facebook ads, retargeting, and so on).
Problem-Solution Strategy
More customers than ever before are turning to the internet to resolve their problems. As a result, this is a great opportunity for you to demonstrate how your products and services can help them. The key is to gain a thorough understanding of the issues that concern your intended audience. You should be able to get this information from your buyer personas. Use your buyer persona to create content that solves your customers' problems and alleviates their frustrations quickly and effectively.
Social Media Strategy
One of the important aspects of a successful marketing strategy isn't just content. You also need to know where, when, and how to distribute and promote your content to maximize its visibility. Use your buyer personas to learn more about your customers' online habits. Please find out how and when they use social media and what platforms they use. You can use this data to create a social media strategy that attracts the most attention from your target audience.
Style and Tone
Set a tone and style based on your buyer persona. Writing for a professional male about to retire will be different from writing for a teenage female who is just beginning her college career. When writing for a specific audience, you must understand who they are and what they are looking for so that you can speak to them in their language.

Benefits of Buyer Personas
An example customer makes it much easier to create products and digital marketing or customer experience strategies. When you plan your approach to different customer segments and implement your strategy, you're not just guessing or offering what you think will work. There are numerous advantages to developing a buyer persona, including the following:
Better Product Development
Customer personas help you better understand your customers' needs when developing new products and features, but they also help you work with them when creating existing ones. Your products and services will better suit your customers' needs if you have well-developed personas. If your products and services evolve with your customers, you'll have a better chance of keeping them for the long term.
Increase your Lead Generation Effectiveness
B2B marketers are four times more likely to meet their lead generation goals if they use buyer personas. The concept resulted in a 97% increase in total leads and a 126% increase in qualified leads in a single case study. To summarize, personas can (and should) be an important tool for any business looking to improve its lead generation efforts.
Customer confidence is built
Establishing buyer personas allows your team to speak the language of each demographic by employing the most relevant buzzwords and idiomatic expressions. Even though it may seem insignificant, using the "language" of a specific buyer persona when crafting your marketing messages helps build a trusting relationship with the audience you're trying to reach. The right way to employ this strategy results in a powerful argument.
Conversion rates are increased
The marketing department's true goal is to convert potential customers into actual customers. Consequently, your marketing team can devise strategies aimed directly at converting these potential customers once an audience has been identified. There is no limit on how much info you can deliver to the right customer through personalized landing pages, emails, blogs, and videos.
Improved Targeting
It is easier to tailor and target your content to the people who are likely to be interested in it using personas. Personas can help you target the right people with the right message at the right time. As a result, you can conduct more targeted advertising campaigns and conduct usability testing and keyword research more quickly and effectively.
Strengthen your targeted content marketing strategy
Using buyer personas, your sales team will have a clearer picture of the types of customers they're trying to sell to and what drives them to make a purchase. Achieving the respect and interest of your intended audience requires a thorough knowledge of who they are and what they value. You can better target your content and determine what steps to take to convert prospects into customers when you know who you're speaking with.
Buyer persona keeps you focused on your writing
Buyer personas benefit from humanizing your target audience and keeping you on track as you brainstorm and write. It's easy to get carried away when constantly coming up with new content ideas. As a mental filter, having a predetermined buyer persona in mind can help you narrow down potential directions to pursue. To save time and effort later, you can ask yourself these questions while referencing a well-detailed buyer persona that you can refer to at all times.

Buyer persona pushes you to ask the right questions
Another benefit of buyer personas is that they help your company focus on the customer. To create a successful buyer persona, you need to ask your current and potential customers the right questions. The following are some examples of possible inquiries:
What is your age?

What is the title of your current position?

Do you have a boss at work?

What is the most challenging thing about your job right now?

What do you find most helpful in accomplishing your work objectives?

You don't have enough money, time, or other resources.
You can use these questions to create an accurate and comprehensive buyer persona, but they also help you build your company's customer knowledge database, which you should be doing anyway. So, creating buyer personas is an excellent starting point for a company that wants to improve its focus on customers in general. These are the questions all marketing companies should ask their clients, regardless of whether they have a buyer persona or.
A tailored customer experience
It's vital to remember that your customers have their unique preferences regarding how they prefer to communicate with you. The way they browse products and make payments are two examples of things they like and dislike about the purchasing process.
You'll be able to create a more personalized customer experience and journey if you've narrowed down your customers' preferences and developed a buyer persona. Even though you're aiming for a large audience, a single persona approach will feel more authentic to your customers.
Final Thoughts
It is possible to use buyer personas to understand your customers better and tailor your sales and support efforts to their needs. It's critical to your business's success in attracting and retaining customers to be clear about the types of people your solutions benefit from and their problems. We hope after reading our article you know how you can uncover your buyer personas reading habits.